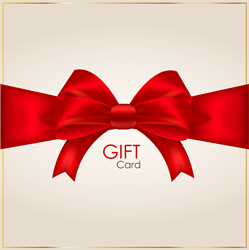 Sublime Beauty® Gift Cards never expire, and there are no fees attached. Present a gift easily, and with a 100% customer satisfaction guarantee.
St. Petersburg, FL (PRWEB) December 22, 2014
Christmas is days away, and last minute gifts may be needed. Sublime Beauty® has a fast and easy solution that will please: the Sublime Gift Card.
"Our online gift cards can be purchased from from $25 up to $350," says Kathy Heshelow, founder of Sublime Beauty®. "We offer 100% customer satisfaction and a wide array of skin care products and Skin Brushes."
The gift cards have no fees and no expiration dates.
Gift delivery past shipping deadlines, or those last minute needs that pop up can be met with the gift card, says Heshelow.
ABOUT: Sublime Beauty® is a quality skincare company that focuses on products for Vibrant Aging. Ingredients help to boost collagen, hydrate, relax wrinkles and improve skin. A niche includes healthy Skin Brushes. The company webstore offers free standard shipping and a VIP Club. Sign up for Secret Sales on the site. Products also available on Amazon.