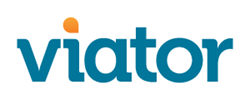 San Francisco, Calif. (PRWEB) December 22, 2014
As an exciting year in tours and activities draws to a close, the team at Viator – the leading resource for researching and booking tours and activities worldwide – is looking at what's beginning to trend among travelers for 2015. Viator booking data and unique product developments are shaping some areas to keep an eye on when making travel plans for the thrilling New Year ahead.
Top Trending Destinations – Mobile vs. Desktop
While the top five most-booked destinations for 2015 by Viator customers are the same whether booked on desktop or smartphone – Rome, Paris, New York, Las Vegas and Sydney (though not in the same order) – there are some early and interesting differences when you dig a little deeper. Reykjavik, for example, does not crack the top 25 most-booked destinations on desktop (yet) but it's quite popular for those booking on mobile, sliding in at #8.

Popular destinations among mobile bookers yet to reach the desktop "tops" include Rio de Janeiro, as well as four Asia-Pacific gems – Bangkok, Cairns, Kuala Lumpur and Queenstown.
On the flip side, some of the most popular destinations among desktop bookers that outpace their mobile counterparts include Amsterdam, as well as three US hot spots – Miami, Maui and Orlando.
Top Trending Experiences – Icons and a High-flying Newcomer
Travelers continue to rely on Viator for special access to some of the world's most popular attractions. Skip the Line experiences at the Vatican and Helicopter Tours of the Grand Canyon currently rank prominently among the top five most popular experiences booked on mobile and desktop for travel in 2015. Joining the ranks of these perennial standouts is the stunning Burj Khalifa – the world's tallest building and observation tower. Nestled in the heart of Dubai and surrounded by fine shopping, dining and entertainment, the Burj Khalifa is already a stand-out, currently ranked #1 for 2015 bookings from among all new experiences added to Viator in 2014.
Running Isn't Just for The Bulls Anymore
In addition to keeping an eye on what travelers are booking, Viator is also keeping its finger on the pulse of what's up-and-coming in tours and activities. One such developing niche is Running Tours. Walking tours are traditional fan favorites in many destinations, putting travelers squarely in and among the locals, but now some tour operators are speeding things up a bit and catering to those travelers who focus on fitness and always pack their trainers. Destinations including Copenhagen, Denver, Madrid, Rome and St. Thomas offer these physically immersive explorations with more expected to join the race in 2015.
Saving Is Super All Year Long
Another growing trend that Viator is helping drive are tour "combos." Coined "Super Savers" on the Viator site, these special experiences combine two or more local tours and attraction visits into one, providing a complementary and comprehensive exploration of a given destination – perfect for travelers who are short on time – as well as a discounted price vs. buying the experiences separately.
Milan Super Saver: Venice plus Lake Como Day Trip – save 15%
Paris Super Saver: Day Bike Tour, Evening Bike Tour and Seine River Cruise – save 20%
San Francisco Super Saver: City Tour plus Muir Woods and Sausalito Day Trip – save 17%, plus receive a bonus 3rd tour ($25 value) if booked before Jan. 30, 2015
These tours provide great value in price and scope and help the traveler quickly and easily set their itinerary without having to wonder whether their morning tour will end on time or if they'll get to see everything they want to see.
For more information on trends to follow in tours and activities for 2015, as well as the latest deals, promotions, contests and news, visit http://www.viator.com or follow Viator on Facebook (ViatorTours) and Twitter (ViatorTravel).
About Viator
Viator, a TripAdvisor company, is the leading global tours and activities provider for travelers, delivering online and mobile access to thousands of curated trip activities including tours, attractions, shore excursions and private guides, in more than 1,500 destinations worldwide. In-house travel experts work with trusted local operators to ensure the quality and value of every experience, all backed by Viator's 24/7 customer service and global low-price guarantee. With more than 600,000 verified reviews plus exclusive videos and insider travel tips, Viator has everything a traveler needs to find and book the best things to do worldwide. In addition to the flagship site – Viator.com – travelers can book in advance or in-destination via the Viator Tours and Activities App, as well as local-language sites for European, Latin American and Asian travelers. Viator also provides tours and activities to more than 3,000 affiliate partners including some of the world's top airlines, hotels and online travel agencies. Viator is headquartered in San Francisco with regional offices in Sydney, London and Las Vegas. Viator – travel with an insider.