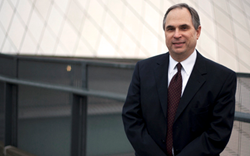 Washington based Dickson Law Group to provide college students with $1,000 scholarship.
TACOMA, WA (PRWEB) December 23, 2014
The Seattle and Tacoma-based firm of the Dickson Law Group is happy to announce that the firm will offer the Thomas L. Dickson $1000 College Scholarship in 2015 to the student winner of its video essay contest. Tom Dickson and his team of attorneys understand how costly obtaining a quality education may be and strives to help young people succeed and achieve their educational and professional goals.
First, in order to be eligible to enter the scholarship contest, a student must meet the following basic requirements:

Must be 18 years of age OR have permission to enter from a parent or legal guardian.
Must be enrolled and in good standing at an accredited college or university OR at a high school with plans to enroll in an accredited college or university in the fall of 2015.
Must properly submit a video essay to cdreyer(at)dicksonlegal(dot)com by 5/15/2015 (preferably Vimeo or YouTube).
Once a student has met those requirements, he or she should create a video answer to the essay question, which has both business and legal aspects. A student must consider three different legal business entities: the corporation, the partnership, and the limited liability company. Based on the practical and legal pros and cons of each entity, the student must choose which one they would form if they were to start their own small business.
The winning student will have a well-researched, well-articulated answer, along with an original and creative presentation. Based on the answers, the firm will further base selection on a student's apparent potential to succeed in the legal field. The firm encourages all eligible and interested students to apply.
The Dickson Law Group is a mid-size law firm with offices in Tacoma and Seattle that practices in numerous areas of law, including real estate law, family law, probate, construction law, and business law. The firm serves both corporations and individuals with a wide variety of legal needs including litigation and transactional law. To learn more about the scholarship opportunity or about the experienced attorneys at the Dickson Law Firm, please do not hesitate to contact one of their offices today.
# # #
Contact:
Thomas L. Dickson
1201 Pacific Ave. Suite 2050
Tacoma, WA 98402
Phone: 253-572-1000