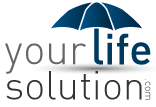 Clearwater, FL (PRWEB) December 23, 2014
YourLifeSolution.com, a service which allows consumers to objectively compare life insurance quotes and life insurance products, is today claiming that buying life insurance on a child too young to understand the concept of money makes a great gift for the child years later. The service is doing this to encourage Americans this Christmas to make a commitment towards their children's financial future.
According to the service, parents can purchase $100,000-$150,000 worth of whole life insurance on a child for less than the cost of a typical cable television bill. "Obviously, a 1 or 2 year-old isn't going to understand money and certainly not understand life insurance, but if you keep the policy a secret for 20-25 years and allow it to continuing building value at an excellent pace due to the low cost of the mortality component in the price, it will be a welcome surprise to a young adult to know that they already have a significant asset which can be borrowed against if need be. The coverage amount grows with them, so it's very likely they would never have to buy a life insurance policy again", said Eric Smith, the founder and independent life insurance agent of YourLifeSolution.com.
YourLifeSolution.com encourages all consumers to view their own instant life insurance quote s within the site's homepage. Consumers can also get information about whole life insurance on their children by calling Eric Smith directly at 888.374.2764.