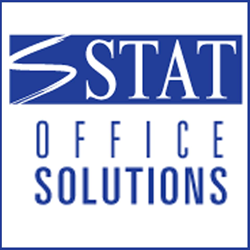 Our goal in 2015 is to complete some major space renovations so that we can offer more varied office options to our growing list of companies as well as enhance our administrative area to provide an even better value to those we already serve
Wilmington, DE (PRWEB) December 24, 2014
When STAT Office Solutions was established in 1984, the concept of offering physical and virtual office space was unheard of. Today, the company provides physical office services for over 40 companies, in addition to providing virtual office spaces for nearly 300 companies around the world.
Linda Grund, Center Manager at STAT Office Solutions, is honored to serve such a diverse client base. "Our goal in 2015 is to complete some major space renovations so that we can offer more varied office options to our growing list of companies as well as enhance our administrative area to provide an even better value to those we already serve," Grund said.
Renovations are scheduled to begin early in 2015's first quarter. The million dollar renovation project will take about a year to complete. The lobby, reception area, bathrooms, conference rooms, and each individual office will all be upgraded. In addition, web conferencing capability and other office technology will be added to the conference rooms. "Offices are like houses, after a while you get a little tired of things. We're also upgrading our infrastructure, switching from Cat5 to Cat6 ethernet so we can be proactive with technology," Grund said.
The staff at STAT Office Solutions, as well as their clients, are excited and eager to begin the renovation project. "They've been part of the process since the early planning stages and they're also very excited. We have such great clients here," Grund said.
The renovations will help to improve the services offered by STAT Office Solutions, including full time and part time office rental, conference room rentals, in addition to essential day-to-day business operations such as mail forwarding and telephone reception.
About STAT Office Solutions
Stat office solutions provides flexible, interim, and short term office space for a large variety of businesses. Both entrepreneurs and professional firms have made use of Stat Office Solutions. The team provides companies with everything they need to succeed, including top technology and workspaces. To learn more about their options for establishing local offices, visit statofficesolutions.com