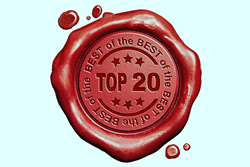 (PRWEB) December 24, 2014
Corporations, human rights, warfare, Edward Snowden—these were among the most popular topics Carnegie Council's varied audiences accessed this year. Check out the most popular podcasts, web resources, journal articles, and TV programs from 2014.
For links and full descriptions, check out the full list here.
TOP FIVE PODCASTS POSTED IN 2014
Check out all podcasts at http://www.carnegiecouncil.org/podcasts.
1) Corporations as Agents of Change
Christine Bader, Columbia University; Carole Basri, Balint, Brown, and Basri LLC; Wayne Brody, LRN; Aneel Karnani, University of Michigan; Alice Korngold, Korngold Consulting LLC; Julia Taylor Kennedy, Carnegie Council
2) Ukraine and the New Divide between the United States and Russia
Dmitri Trenin, Carnegie Endowment for International Peace; David Speedie, Carnegie Council
3) A Conversation with David Keyes on Advancing Human Rights
David Keyes, Advancing Human Rights; Andrew Nagorski, Journalist and Author
4) The Future of American Warfighting: Lessons of the Contemporary Battlefield
Noah Shachtman, The Daily Beast; Patrick J. Mahaney Jr., Council on Foreign Relations; Ben FitzGerald, Center for a New American Security
5) Lawrence in Arabia: War, Deceit, Imperial Folly and the Making of the Modern Middle East
Scott Anderson, Novelist, Journalist, and War Correspondent
TOP FIVE CARNEGIE COUNCIL WEBSITE RESOURCES POSTED IN 2014
For all Council resources, go to http://www.carnegiecouncil.org/index.html
1) From Dehumanization to Rehumanization
Laura Rediehs, St. Lawrence University
(Article)
2) Thought Leaders Forum
Devin Stewart, Carnegie Council
(Multimedia interview series)
3) The Rise of Extremism in a Disunited Europe
David C. Speedie and Jennifer Otterson Mollick, Carnegie Council
(Article)
4) Secrets and Allies: UK and U.S. Government Reaction to the Snowden Leaks
Alexa Van Sickle, International Institute for Strategic Studies, UK
(Article)
5) Climate Change Mitigation, Peacebuilding, and Resilience
Florian Krampe, Uppsala University
(Article)
TOP FIVE 2014 ARTICLES IN ETHICS & INTERNATIONAL AFFAIRS JOURNAL
Check out the Council's journal at http://www.ethicsandinternationalaffairs.org/
1) Why Human Rights Are Called Human Rights
Alan Sussman, Bard College
2) Eliminating Extreme Inequality: A Sustainable Development Goal, 2015–2030
Michael W. Doyle, Columbia University; Joseph E. Stiglitz, Columbia University
3) Norway's Sovereign Wealth Fund and Global Justice: An Exchange
Oliviero Angeli, University of Dresden; Andreas Follesdal, University of Oslo; Angela Cummine, Official Monetary and Financial Institutions Forum (OMFIF); Paul Segal, King's College London
4) NSA Management Directive #424: Secrecy and Privacy in the Aftermath of Edward Snowden
George R. Lucas, Jr., Stockdale Center for Ethical Leadership
5) The Contemporary Relevance of Buddha
Amartya Sen, Harvard and Thomas W. Lamont University
TOP FIVE GLOBAL ETHICS FORUM TV SERIES IN 2014
Check out the Council's weekly TV series on the Council's YouTube page.
1) Moral Tribes: Emotion, Reason, and the Gap Between Us and Them
Joshua D. Greene, Harvard University
2) Asia's Cauldron: The South China Sea and the End of a Stable Pacific
Robert D. Kaplan, Stratfor
3) Top Risks and Ethical Decisions 2014 with Ian Bremmer
Ian Bremmer, Eurasia Group
4) When God Talks Back: The American Evangelical Relationship with God
Tanya Luhrmann, Stanford University
5) Sebastian Junger on Combat, Courage, and Brotherhood
Sebastian Junger, Author, Journalist, and Documentarian; James Traub, Journalist and Author
Founded by Andrew Carnegie in 1914, Carnegie Council for Ethics in International Affairs is an educational, nonprofit, nonpartisan organization that produces lectures, publications, and multimedia materials on the ethical challenges of living in a globalized world. Go to http://www.carnegiecouncil.org/index.html