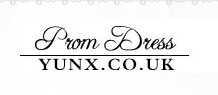 (PRWEB) December 26, 2014
"Every three months the trends for evening dresses shift and the market changes. A-line sweetheart evening dress will be one of the hottest styles in the next few months." The senior sales manager of Yunx.co.uk says. Today, the company releases 26 A-line sweetheart evening dresses, and announces the availability of great discounts, up to 80% off.
"We are trying our best to help a lady to show off her unique style with our latest designs. Along with affordable prices, we provide discounted delivery costs to our customers worldwide. We are really happy to provide trendy dresses to ladies worldwide. It must be your pleasant shopping experience when you buy high-quality dresses at Yunx.co.uk," says, the CEO of the company.
Customers can also contact the supplier if their desired option or size is not available or if they want a completely custom design. Yunx.co.uk's staff is ready to help. Moreover, Yunx.co.uk is offering many various styles of prom dresses, cocktail dresses and more.
About Yunx.co.uk
Yunx.co.uk is a leading wedding dress company in the world. Its aim is to provide worldwide clients with perfect outfit solutions. All its fancy outfits are offered at low rates. In addition, the company pays close attention to the latest fashion trends. Now, worldwide clients can access a lot of cheap, graceful items at its website. More detailed information about its new items can be found at http://www.yunx.co.uk/.