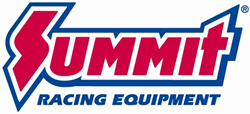 Tallmadge, OH (PRWEB) January 06, 2015
These GT Performance Classic Series steering wheels offer a retro feel perfect for musclecars and street machines. Summit Racing offers two types of Classic Series wheels.
GT-3 Classic Foam Steering Wheels
These steering wheels have an extra thick black foam grip. Each spoke has four chamfered lightening holes to give the wheel that timeless race look. Pick from three spoke styles—black powdercoated steel with lightening holes, chrome plated steel with lightening holes, or chrome with full cutouts.
Classic Wood Steering Wheels
These wheels have a V-shaped wood rim with finger grips. The rim has been stained dark walnut and protected with a clear polyurethane finish. Choose one of two spoke designs—with lightening holes or with full cutouts. Both designs have polished and chrome plated spokes.
Summit Racing also carries many other styles of GT Performance Steering Wheels, plus Installation Kits and Horn Buttons.
SEE GT PERFORMANCE CLASSIC STEERING WHEELS AT SUMMIT RACING
Summit Racing Equipment
http://www.SummitRacing.com
1-800-230-3030