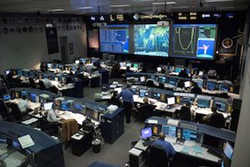 The key is partnering directly with our customers and empowering these teams, not only with product knowledge and expertise, but with the self-confidence to manage their environments independently
(PRWEB) December 30, 2014
For the 6th month in a row, the Bright Pattern's Customer Success Team has received straight A's on their customer satisfaction surveys.
"Our goal is to ensure our customers receive the most value from our solutions and services, every month, every day", said Dave Pennell, Bright Pattern's Director of Customer Success Management. "Thanks to a solid and stable platform and a dependable Operations Team our Customer Success Team can focus our efforts on helping customers meet their strategic business goals and initiatives, without spending valuable time fighting fires. The key is partnering directly with our customers and empowering these teams, not only with product knowledge and expertise, but with the self-confidence to manage their environments independently."
Bright Pattern's Customer Success Team supplies a number of key organizational roles: sales engineering, solution consulting, implementation services, customer support, training, professional services, and partner support. The Customer Success Team starts building customer relationships right from the first product demonstration and Discovery workshops through the entire business life-cycle – including Quarterly Customer Success Health Checks that align system configurations, metrics and operations to customer initiatives and strategy. "Direct feedback through customer input and surveys is essential to measuring success and understanding if we are meeting our own corporate and internal goals. While we measure our own performance, reality is our customer perception and their experiences", said Dave Pennell.
Survey result input from December 2014:

"Excellent and reliable customer support. Tech support that understands Ops requests"
"Provides excellent support during pre and post implementation phases"
"The support you provided and the online system/feedback on escalated issues are far better than our other vendors"
The Customer Success Team is also instrumental in supporting and training partners, who provide contact center services by hosting Bright Pattern's platform, to ensure their own customer success.