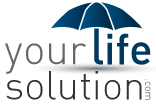 Clearwater, FL (PRWEB) December 24, 2014
YourLifeSolution.com, a service which allows consumers to view their own life insurance quotes instantly and online, is today publushing a breakdown of when life insurance with cash value makes sense for a consumer to invest in. The service has chosen to do this at the end of 2014 because many individuals consider the tax-liability of their investments this time of year. "For a good majority of people, life insurance with cash value pales in comparison to simply buying term life insurance and ostencibly investing or saving the difference, but for those with significant tax bills or a desire to protect their assets for the long haul, it makes sense", said Eric Smith, the founder and independent life insurance agent of YourLifeSolution.com.
The Pros and Cons of Life Insurance with Cash Value have been published here:
http://yourlifesolution.com/lifeinsurancequotes/the-pros-and-cons-of-life-insurance-with-cash-value/
YourLifeSolution.com invites all consumers in America to view their own life insurance option s within the quote engine on the site. Consumers can also contact Eric Smith directly at 888.374.2764.