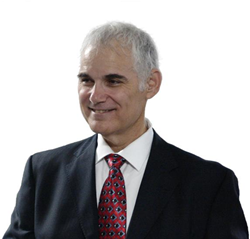 Smart investing is about recognizing opportunity and taking action.
Atlanta, GA (PRWEB) December 30, 2014
Jim Hitt, CEO of American IRA, knows that smart investing is about recognizing opportunity and taking action. That's likely why this article, "10 States Missing Out On The Housing Recovery" caught Jim's attention. Many people will read this article and set it aside as interesting information. Real estate investors will read this information and begin to develop a strategy in these 10 states.
According to the article, annual home sales slows to a rate of 6.1% in November. The interesting thing they point out is that first-time home buyers account for 31% of that number. A little more good news is that foreclosures are down 1%.
A further point in the article is that even with this slow recovery of the housing market, some states aren't even keeping up. The article sites, "The foreclosure data comes from November's RealtyTrac report, while the rest is third-quarter 2014 Experian Intelliview data."
Here's a list of states that are not keeping up:
10. Maryland
9. Alabama
8. Mississippi
7. North Carolina
6. New Jersey
5. Nevada
4. Georgia
3. Delaware
2. South Carolina
1. Florida
Jim Hitt cautions all real estate and self-directed IRA investors, "While this is great information to have, it is always important to thoroughly research any investment before money changes hands. There are some great deals to be had for sure.There are also some really inexpensive large chunks of acreage that one might be interested in...the trouble is it could be swamp land, an old land fill, a chemical waste dump, and so forth. So do your research and consult with your professionals to seize those great deals."
Please click here to read the article in its entirety.
About American IRA, LLC:
American IRA is committed to providing every client with gold-level service, regardless of account size. Experience their expertise through their certified IRA services professionals. Enjoy the value with one low annual fee of $285 with unlimited assets and unlimited account values. American IRA clients love the benefit of no charge for "All Cash" accounts. The performance of the American IRA staff is unmatched, with quick and efficient processing within 48 hours.
American IRA services thousands of clients and has over $300 million in assets under administration.
American IRA was built by investors for investors, and brings their successful investment experience to the table, providing excellent educational material showing the public that their self-directed IRA account can invest in a variety of assets such as real estate, private lending, limited liability companies, precious metals and much more.
American IRA is conveniently located in Asheville, NC and Charlotte, NC, and serves clients nationwide.