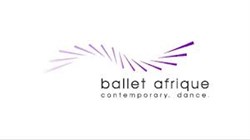 As a mother, teacher, and dancer, China Smith is on a quest to spread awareness about the mixed nature and diversity of the African diaspora through contemporary dance.
Austin, TX (PRWEB) February 13, 2014
Ballet Afrique Contemporary Dance, one of Austin's premiere cultural institutions, is pleased to announce the premiere of the much anticipated hour-long PBS documentary "A Reason To Dance", part of KLRU's award winning "Arts in Context" series about Founder & Artistic Director China Smith's inclusive mission to bring dance to all of Austin's children, which will air on Thursday, February 27, 2014 at 8p CST in celebration of Black History month. Please check local listings. (Trailer: http://www.klru.org/artsincontext/episode/a-reason-to-dance/). Ballet Afrique Contemporary Dance is also pleased to announce that on Saturday, March 22, 2014, it will continue celebrating the transformative power of dance by hosting a special Red Carpet Screening of "A Reason To Dance" and Cocktail Reception at the George Washington Carver Museum & Cultural Center from 6:00pm – 9:00pm at 1165 Angelina St, Austin, TX 78702. A wide array of local, state, and national public and private leaders, officials, personalities, dignitaries, and friends are expected to be in attendance. The Red Carpet will begin promptly at 6:00pm, followed by the film screening at 7:00pm, and ending with the cocktail reception.
Ballet Afrique has reached many milestones since being formed in 2008. "O" Magazine featured Ballet Afrique in its December 2012 issue and China Smith was named a "local hero" by The Oprah Magazine's editors (Oprah Magazine: http://tinyurl.com/afriqueoprah). In addition, Ballet Afrique was also profiled in "Dance Teacher" and in "Austin Woman".
"As a mother, teacher, and dancer, China Smith is on a quest to spread awareness about the mixed nature and diversity of the African diaspora through contemporary dance. Her company, Ballet Afrique, employs a synthesis of ballet and modern blended with Afrocentric undertones to articulate the human condition and spirit through the unbounded art form of dance. As Smith wrestles with the business aspect of sharing her art as well as the uphill battle against cultural expectations and the cultural stereotypes of ballet, she continues to cement herself as an indelible and essential part of the dance scene." (From KLRU's introduction to "A Reason To Dance".) In the year ahead, "Ms. China's" mission is to raise funds to open a permanent studio celebrating the performing arts in her long underserved East Austin neighborhood.
Earlier that same day on Saturday, March 22nd, Ballet Afrique will celebrate its 6th Anniversary with a birthday party to honor Ballet Afrique's beautiful children and families, many of whom rely on scholarships. The 6th Anniversary Birthday Party is free and open to the public, and will also take place at the Carver Museum & Cultural Center. The birthday party will be held from 11:00am – 1:30pm and will feature cupcakes, carnival games, guest speaker Mikaila Ulmer (http://www.beesweetlemonade.com), special appearances by Curli Locks (http://tangledpress.com) and Princess Butterfly Unique (http://www.butterflyunique.com), and other special surprises and treats for the entire family. A community screening of "A Reason To Dance" will be held at 2:00pm following the 6th Anniversary Birthday Party.
Ballet Afrique's Red Carpet PBS Film Screening & Cocktail Reception and 6th Anniversary Birthday Party serve as an ideal opportunity for advertisers, sponsors, and businesses to share their products, services, and information in a fun and entertaining environment and to support the nonprofit organization by helping to provide more scholarships for children.
For more information, media credentials, or to schedule an interview with China Smith and her students, please contact Francés Jones, Esq. at 512-476-8999 or visit Ballet Afrique's website at balletafriqueaustin.org.
Ballet Afrique is a nonprofit organization and all donations are tax deductible to the extent allowed by law.
balletafriqueaustin.org
6001 Airport Blvd. (inside Highland Mall) Austin, TX 78752
Follow Ballet Afrique on Facebook or Twitter
Ballet Afrique "A Reason To Dance" Trailer: http://www.klru.org/artsincontext/episode/a-reason-to-dance/
Support Ballet Afrique's studio fundraiser: http://www.indiegogo.com/balletafrique
Ballet Afrique in Oprah Magazine: http://tinyurl.com/afriqueoprah
Ballet Afrique in Local News KVUE ABC: tinyurl.com/afriquekvue
###