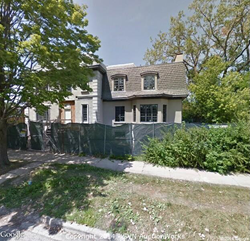 The auction method continues to be the quickest and most cost effective choice for buyers and sellers worldwide, and with the full-service capabilities of SVN AuctionWorks, we are poised to become a leader in both real estate and personal property auctions
Chicago, IL (PRWEB) March 11, 2014
Sperry Van Ness (SVN), a leading national commercial real estate brokerage firm, has announced the launch of its newest Chicago-based franchise, Sperry Van Ness AuctionWorks (SVN AuctionWorks). The innovative, global real estate auction firm will host a multi-property auction online from April 5-7, 2014. Buyers will have the opportunity to bid online or submit pre-auction offers on a mixture of residential and commercial properties.
Led by auction expert Diana M. Peterson, SVN AuctionWorks is a Woman-Owned Small Business (WOSB) and an independently owned and operated franchise of SVN. Previously, Peterson served as executive vice president of Auctions by ATG, where she launched the company and was solely responsible for building the firm's auction platform.
SVN AuctionWorks will provide its clients with the expertise and experience of the SVN network on a global basis.
"The auction method continues to be the quickest and most cost effective choice for buyers and sellers worldwide, and with the full-service capabilities of SVN AuctionWorks, we are poised to become a leader in both real estate and personal property auctions," said Diana M. Peterson, president of Chicago-based SVN AuctionWorks. "Partnering with the owners of Sperry Van Ness Chicago Commercial on this venture is a natural fit, as the firm has tremendous experience with auction and brokerage services and will support the endeavor through its extensive network of affiliates."
SVN AuctionWorks will offer four separate service lines, including: real estate auctions, specializing in commercial and residential real estate; personal property auctions, including seized assets, equipment liquidations, bankruptcy sales, estate sales and some luxury personal property; appraisal services (SVN AuctionWorks has a USPAP certified personal property appraiser on staff); and advisory, offering consulting services to buyers who plan to bid at another company's auction and are seeking expert assistance.
"Auctions have grown in popularity immensely in recent years and we wanted to meet this demand by adding a dynamic auction provider to our services," said Al Stepan, managing director with SVN Chicago Commercial. "We were impressed with Diana and her accomplishments in the field and we knew a partnership would be beneficial for the firm and our clients. We are thrilled to be in this market and look forward to expanding our business through our partnership with Diana and our sister company, SVN AuctionWorks."
Synergy between SVN AuctionWorks and SVN Chicago Commercial and its national affiliates will be key to the endeavor's success, as SVN AuctionWorks will collaborate directly with SVN's local leadership and brokers nationwide.
"This new venture will allow us to better assist our clients who have office, retail, multifamily, industrial, and specialty use properties that are appropriate for auction," said Scott Maesel, managing director of SVN Chicago Commercial."
According to Peterson, the firm's first auction will take place April 5-7 and includes a diverse list of commercial and residential properties. Online and pre-auction bids will be accepted at http://www.svnauctionworks.com.
"We are excited that our first auction has such a diverse list of properties for buyers," said Peterson. "This auction will offer something for every real estate investor, from prime residential properties in Chicago and a well-located office building in Skokie, Ill., to a nine-hole golf course and twelve-room inn in Marseilles and bank-owned vacant land on Chicago's trendy North Shore."
Residential properties in the upcoming auction include: a 9-bedroom, 11-bath mansion in Chicago with a suggested opening bid of $1.5M; a two-flat on Elston Avenue in Chicago with a two-bed, one-bath unit on the first floor and a one-bed, one-bath unit on the second floor in; a four-bedroom, one-bath single family home and a two-flat in Pecatonica, Ill.; two two-bed, one-bath duplexes in Rockford; two two-bed, one-bath single family home in Rockford; and a three-bed, two-and-a-half bath farmhouse/bed & breakfast in La Porte, Ind., near New Buffalo, Mich.
On the commercial side, properties in the auction include: a bank-owned 47,340-square-foot mixed-use property on Chicago's Southside, which includes six retail/office units, 37 one-bedroom units and 25 studios; a 1,900-square-foot built-out medical office facility on Kedzie Avenue and West 55th Street in Chicago; a 3,660-square-foot triplex with three-bed, two-bath units in Chicago; Prairie Lakes Country Club & Inn, an 80-acre, nine-hole golf course and twelve-room inn in Marseilles, Ill; a 15,750-square-foot office building on Skokie Boulevard in Skokie, Ill.; a 2,400-square-foot mixed-use property in Shannon, Ill; a bank-owned, 33,425-square-foot parcel of vacant land in Glenview, Ill; 1.75 acres of vacant land in Lemont, Ill; and parking spaces in Chicago's South Loop neighborhood.
SVN AuctionWorks offers the most open and transparent on-line bidding process available; unlike other auction companies, the firm never bids on behalf of the seller and all of its online bids are placed by actual prospective purchasers who are duly registered to bid, said Peterson.
"We offer industry leading targeted marketing and create customized marketing, advertising and social media campaigns for each individual asset. Rather than simply branding ourselves, like so many auction companies do, we literally brand each and every asset when we aggressively bring it to market" said Peterson. "Combined with our innovative approach to brokers whereby, unlike other firms, we regularly offer at least a 2 percent commission to cooperating buyer's brokers, the SVN AuctionWorks method is designed to generate the most traffic possible and thereby the greatest opportunity for a successful sale."
Interested parties in the April 5-7 online auction should visit http://www.svnauctionworks.com to register to bid and join the mailing list to receive future auction notices.
In May, SVN AuctionWorks will be holding a personal property auction that will feature office furniture and equipment, plumbing fixtures and equipment and motorcycle enthusiast accessories and merchandise.
About SVN AuctionWorks
SVN AuctionWorks is a Woman-Owned Small Business and an independently owned and operated franchise of Sperry Van Ness. SVN AuctionWorks offers a wide variety of commercial real estate at auction, (including industrial, multi-family, office and retail) as well as specialty use properties (e.g. golf courses, shopping centers, hospitality, automotive) and all types of residential real estate. SVN AuctionWorks has a substantial network of real estate brokers and investors to whom we successfully target market our auction properties.
For more information about SVN AuctionWorks, visit the firm's website, http://www.svnauctionworks.com/
.
To learn more about Sperry Van Ness, please visit svnchicago.com.
# # #
Editors:
For more information or to schedule an interview, contact Mark Thomton at (312) 267-4523 or mthomton(at)taylorjohnson(dot)com.