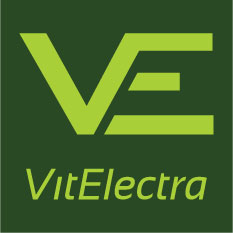 DeRadiate is the most nourishing superfood cleanse and meal replacement on the market, supporting the mind and body with proteins, vitamins, amino acids, electrolytes, antioxidants and free radical scavengers," said Steve Jordan
LAGUNA BEACH, CA (PRWEB) September 24, 2014
VitElectra announces the launch of DeRadiate, an ultra- nutritious daily superfood cleanse and meal replacement. Formulated to replace meals and to complement a healthy diet, DeRadiate's proprietary blend of 77 greens, herbs and minerals contains all the nutrients a mind and body need to thrive. As a gentle, nourishing, whole body cleanse, DeRadiate has no equal.
DeRadiate is all natural, vegan, non-GMO, and free of added sugar, gluten, wheat, dairy, soy, eggs, and nuts. Its potent formula contains no artificial ingredients or flavors, no binders or fillers, and it is blended in limited batches to retain maximum potency and nutritional value.
"DeRadiate is the most nourishing superfood cleanse and meal replacement on the market, supporting the mind and body with proteins, vitamins, amino acids, electrolytes, antioxidants and free radical scavengers. No other stand-alone product provides such a wide array of essential nutrients and detoxifying properties," said Steve Jordan, America's Fitness Ambassador and VitElectra Team Member
DeRediate is a great tasting superfood that offers maximum body nutrition, gentle whole body detoxing, and support to all major bodily systems. The complex blend contains some of Earth's finest health-promoting ingredients, and its deep nutritive base eliminates the need for most supplements.
Taken alone or added to a smoothie, fruit or veggie juice, broth, coffee or tea, DeRadiate provides enough sustained energy to replace or complement at least 2 meals a day for only $5.
The Campaign: VitElectra is offering preorders of DeRadiate via Indiegogo's crowdfund site. The campaign extends to October 22nd and aims to raise $50K. Those interested in purchasing an early bird offering of DeRadiate can preorder a month's supply at a special rate of $147, with product delivery guaranteed by December 12th, 2014. Click here for the campaign http://www.indiegogo.com/DeRadiate
"DeRadiate has been incredible for me as far as recovery, inflammation and being able to feel my joints recover overnight. In the morning I'm ready to go for new gains in the weight room and to shoot the ball and work on my skills for extended hours," said Steve Nash, NBA All Star and MVP.
Related Links:
Website: http://www.vitelectra.com
Media Kit: http://bit.ly/WJBxBy
Facebook: https://www.facebook.com/VitElectra
Twitter: https://twitter.com/VitElectra1