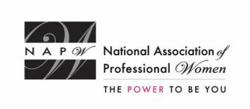 My dad was an attorney. When I was a little girl, my mom would take me to watch his trials. I was fascinated!
Garden City, NY (PRWEB) March 11, 2014
NAPW honors Cara C. Davis, Esq. as a 2013/2014 Professional Woman of the Year for leadership in law with this prestigious distinction. As the largest, most-recognized organization of women in the country, spanning virtually every industry and profession, the National Association of Professional Women is a powerfully vibrant networking community with over 600,000 members and nearly 400 Local Chapters.
"My dad was an attorney. When I was a little girl, my mom would take me to watch his trials. I was fascinated!" said Ms. Davis, when asked what inspired her to become an attorney.
After graduating with her Juris Doctorate from Duquesne University's School of Law in 2003, Ms. Davis spent a number of years in general practice before establishing her own firm. The Law Offices of Cara Davis specializes in oil and gas law, a field she became interested in early 2008/late 2007.
"My husband's family is made up of many farm landowners. They were contacted by companies in Texas who started talking to them about Marcellus/shale gas. My husband, who is also an attorney, and I didn't know what that was so we did some research. It really sparked my interest and things just progressed from there," Ms. Davis says. Today her firm represents landowners as well as oil and gas companies.
Ms. Davis' law firm has grown considerably, and the group of dedicated professionals has a combined 15 years of experience in all facets of the oil and gas industry. She admits the area of law she is so passionate about has traditionally been a male-dominated field but says finally, women are establishing a strong presence. She proudly notes that her law office includes a significant number of female associates. "We are coming in full force!" says Ms. Davis.
NAPW provides an exclusive networking forum to successful women professionals. Through innovative resources, tools and benefits, members interact, exchange ideas, advance their knowledge and empower each other.