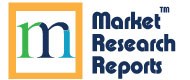 Lewes, DE (PRWEB) February 03, 2014
Big data is more than just one of the biggest buzz words in years. It represents a huge business opportunity to leverage arguably the most valuable enterprise asset: data about customers, operations, markets, competitors, and more. Organizations across nearly every industry find that they not only require to manage growing large data volumes in their real-time systems, but also to analyze that information so they can quickly make more optimal decisions to help them compete more effectively in the marketplace.
Companies across a wide range of industry verticals and market segments are beginning to leverage Big Data and analytics to produce insights from hidden information floating in a sea of raw data that is otherwise too costly to process and discover.
Big Data in Manufacturing: Market Analysis, Case Studies, and Forecasts 2014-2019: The manufacturing industry accounts for a significant share of GDP globally and represents a large ecosystem. The competition in manufacturing sector worldwide forces companies to get smarter through in-depth real time analysis of large datasets produced internally and externally for deep insight and quick decision making. Big Data refers to a massive volume of structured, unstructured and semi-structured data that is so large and difficult to process using traditional computer, database and software techniques.
This report evaluates the potential for Big data in manufacturing including analysis of important industry attributes, key players and solutions, and case studies. The report also provides a market outlook and forecasts for 2014 to 2019 for big data. The report culminates with specific recommendations for manufacturers and big data solution providers.
Big Data in Telecom: Leveraging Big Data technologies is driven by the need for additional information derivable from analysis of all of electronic data available to a business. This electronic data is general information available via the Internet combined with the large volumes of data being collected by companies such as major banks, financial companies, telecom operators and other Fortune 500 companies.
This information is a hidden source of business intelligence and customer preferences. Actionable business intelligence derived from this data will help businesses spot business trends and/or determine new or modified business strategies.
This report focuses on Big Data from an ICT/telecom perspective and evaluates issues and costs involved in migrating to Big Data technology. This report also evaluates challenges and opportunities. It also presents specific recommendations for telecom service providers regarding Big Data applications and benefits.
Big Data in Financial Services Industry: Big Data is making a big impact already in certain industries such as the healthcare, industrial, and retail sectors. With the exception of the government sector, no other industry has more to gain from leveraging Big Data than the financial services sector. Big Data technology will help financial institutions maximize the value of data and gain competitive advantage, minimize costs, convert challenges to opportunities, and minimize risk in real-time.
Big Data technologies provide financial services firms with the capability to capture and analyze data, build predictive models, back-test and simulate scenarios. Through iteration, firms will determine the most important variables and also key predictive models.
There is a huge opportunity for financial services firms to apply new data sets and new algorithms to optimize capital allocation, cash management, and currency processing. The financial implications are manifest in improved capital flows and profitability for many firms within the ecosystem.
The report also analyzes Big Data prospects for financial services within the emerging markets including Brazil, China, and India.
Big Data in Government: To realize the true potential to transform intelligence information from the huge amount of unstructured data, government agencies cannot leverage traditional data management technologies and DB techniques in terms of processing data. To understand patterns that exist in unstructured data, government agencies apply statistical models to large quantities of unstructured data. Since government/public agencies have not traditionally had enough human resources or computational capacity to manage and analyze all of their data, Big Data tools/techniques are essential for government agencies to continue to operate.
Big Data in Retail: The retail industry represents a large portion of the world economy, consists of a large ecosystem, and has experienced some significant challenges and opportunities in recent years.
One rather significant issue is the so called "Showrooming" in which consumers test/compare products and buy them elsewhere. This is a particular problem for Big Box stores that display consumer electronics, major appliances, and other items that can be purchased online yet experienced best in-person.
Issues such as these have forced retailers to get smarter and begin to employ in-depth real time analysis of massive data that is generated on a daily basis through various consumer interactions. The use of Big Data, analytics, and reporting can generate insights that will determine future solutions and opportunities to improve the bottom line for retailers.
For more details you can browse our big data report section at: http://www.marketresearchreports.com/big-data
About Market Research Reports, Inc.
Market Research Reports, Inc. is the world's leading source for market research reports and market data. We provide you with the latest market research reports on global markets, key industries, leading companies, new products and latest industry analysis & trends.
Press Contact:
Mr. Amitava Sen
General Manager - Sales & Marketing
Market Research Reports, Inc.
Tel USA: +1-302-703-7787
Tel India: +91-80-26860858
Follow us on LinkedIn : http://www.linkedin.com/company/market-research-reports-inc-