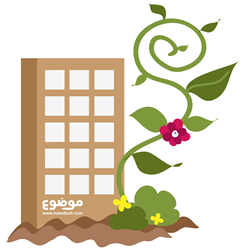 (PRWEB) June 26, 2014
Mawdoo3.com is an innovative Arabic encyclopedia that was founded by a team of Jordanian Entrepreneurs; carrying the burden of enriching the quality and quantity of Arabic content on the web, which is considered weak in relation with the number of Arabian users online, the latest studies showing that 5% of Internet users speak Arabic, versus 2% of Arabic digital content.
Entertainment and arts searches ranked at the the top of search engines by more than 20%, however, financial and insurance content was no more than 5% of the total searches in the Middle East and North Africa. And so Mawdoo3 took the first step into filling the gap between online Arabic content and the number of users from the Middle East via its platform http://mawdoo3.com, which is one of the early leading Arabic content websites.
It won first place in the Queen Rania National Entrepreneurship Contest - Academic Track - in 2011 for developing an innovative algorithm that studies Arabic content on search engines, but Mawdoo3 didn't stop there. Realizing that the dream of enhancing the quality and quantity of Arabic content can't be achieved only through development and technology, they decided it is a nation's issue that should be dealt with through strategic corporations and strong partnerships.
It's noteworthy that the business nature of the other parties involved in those partnerships are a negligible issue as long as they are Arabian. The agreements will allow the companies to activate their cooperation for the development of Arabic digital content, providing the best models for social responsibility of national institutions towards startups in general and in the field of information technology in particular.
In 2014 Mawdoo3 signed agreements with several prestigious companies and institutions that specialize in various industries from governmental to NGO's, such as The Jordan Industrial Estates Corporation (JIEC) and the Islamic World Academy of Sciences (IAS) and Queen Rania Center for Entrepreneurship, as well as the educational institutions and universities such as the Hashemite University. These agreements enable partners to promote their news, activities and achievements through Mawdoo3.com in addition to their future plans, which contributes to promoting Jordanian investment environment and reach the largest number of people interested in investing in Jordan via digital content.