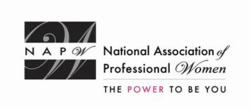 My greatest passion is to be of help to the world's children who have limited access to advanced healthcare.
Garden City, NY (PRWEB) March 04, 2014
NAPW honors Kathleen A. Walk, M.D., medical director at West Holt Medical Center, as a 2013/2014 Professional Woman of the Year for leadership in medicine with this prestigious distinction. As the largest, most-recognized organization of women in the country, spanning virtually every industry and profession, the National Association of Professional Women is a powerfully vibrant networking community with over 600,000 members and nearly 400 Local Chapters.
Dr. Walk is currently involved with Nebraska Academy of Family Practice, Nebraska Medical Association, American Academy of Family Practice and National Academy of Medicine. She is a compassionate and concerned physician who is building an orphanage in Malawi where children in need are cared for and provided with healthcare services.
"My greatest passion is to be of help to the world's children who have limited access to advanced healthcare," says Dr. Walk, who was the founder of Hope International Services, the famous nonprofit organization that promotes Christian missionary work around the globe. Dr. Walk spent many years as a physician and missionary overseas providing healthcare services to the needy. She has worked in places as far away as Bangladesh and Nigeria with a medical relief team under the international Red Cross during the Nigerian civil war as well as in Malawi where her organization has helped to build an orphanage.
Dr. Walk succeeded in building an unparalleled reputation for her many humanitarian efforts and her dedication to caring for the physical and spiritual well-being for those in need across the globe. Today as medical director of West Hold Medical Center she continues doing what she does best-helping those who are unable to help themselves.
About NAPW
NAPW provides an exclusive, highly advanced networking forum to successful women executives, professionals and entrepreneurs where they can aspire, connect, learn and achieve. Through innovative resources, unique tools and progressive benefits, professional women interact, exchange ideas, advance their knowledge and empower each other.