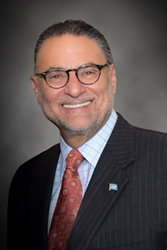 'With the MailPix Customized Growth Chart, you can track your child's milestones. The chart peels off and on, so it won't damage the wall, and you can personalize it with a few pictures and the baby's name.' -- Fred H. Lerner, CEO and founder
Huntington Beach, CA (PRWEB) August 12, 2014
MailPix.com, the photo-printing and gifting site, was featured on the NBC morning show program, "The Today Show" and viewers received a special code to get 75 percent off at this link.
"With the MailPix Customized Growth Chart, you can track your child's milestones," says Fred H. Lerner, CEO and founder, MailPix. "The chart peels off and on, so it won't damage the wall, and you can personalize it with a few pictures and the baby's name. It's a great gift."
All MailPix growth charts are reusable and leave no sticky residue. Mark special occasions with MailPix peel-and-stick print decals, such as a birthday, beginning of a new year or the school year. There are multiple designs to choose from or you can create your own. Each is printed on strong high-quality fabric with white border; which can be trimmed to fit. The growth chart measures 12-by-36 inches; apply the chart 23 inches from the floor, so it measures 23 inches to 59 inches in height.
About MailPix.com
MailPix.com is the pre-eminent site for printing photos instantly at thousands of retailers from your phone app or PC and also offers convenient mail-to-home. MailPix preserves photo memories as photo books, canvas, prints, cards, enlargements and other photo gift products featuring free lifetime storage. We are seamlessly integrated to print your or your friends' 240 Billion+ Facebook and Instagram photos…and photos from any phone, device or computer. MailPix offices are located in Huntington Beach, Calif., with an additional Canadian site at http://www.mailpix.ca.
Fred H. Lerner is the founder and CEO of MailPix, his latest startup. He previously founded Ritz Interactive, which included RitzCamera.com, WolfCamera.com and others.  Fred also founded two imaging companies which were acquired by Kodak and became the CEO of Kodak Processing Labs. He is a Hall of Fame recipient at the United Nations' International Photographic Council and Past President of the Photo Marketing Association International. 
Peter Tahmin, co-founder and COO of MailPix.com, was the former vice president at Ritz Camera & Image and co-founder, senior vice president and COO of the Ritz Interactive e-commerce network, which included RitzCamera.com, WolfCamera.com, BoatersWorld.com and others. He brings 20 years of e-commerce experience and a lifetime of imaging industry experience to MailPix.