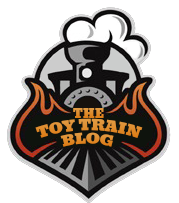 (PRWEB) June 25, 2014
Clyde Smith is pleased to announce the creation and launch of his new website venture, http://www.YourToyTrains.com. The website offers a wide selection of brand name model trains in HO, N, and O gauge. Mr. Smith has loved trains ever since he was a little boy. He was given a model train set by his parents when he was young and has been fascinated by trains ever since. He is now interested in everything to do with trains including their unique history. One thing that he loves about model trains is that you can create any railroad from any time in history. With model train products, the possibilities are almost endless. He wanted to share his love of trains with others through the creation of his website.
There are many excellent model train products featured within the merchandise of YourToyTrains.com. The website carries model trains from Atlas, Bachmann, Lionel, MTH, USA Trains, and Woodland Scenic brands. Atlas and Bachmann are available in HO, N, and O gauge, while Lionel and MTH market mostly O gauge. USA Trains specializes in G gauge. Specialty categories for non-standard gauges (besides USA Trains) and a Kid's Depot will also be included on the site. The website offers Atlas Master Gold locomotives, freight cars, Atlas track pieces, accessories, Bachmann train sets, and so much more. In the future, Mr. Smith plans to extend the products offered by each of these brands to offer a complete line of items from each one. By providing a wide selection of model trains, he hopes to make his website a one stop shop for all of these items.
Making shopping for model trains easy and convenient for the customers who visit YourToyTrains.com is of extreme importance to Mr. Smith. He has organized his website with clear categories so that customers can find exactly what they need without having to look at many other products. By providing customers with his own knowledge and the items that they need for their model train hobby, he hopes to provide customers with a satisfying purchasing experience.
In addition to his main website, Mr. Smith is launching a blog located at http://www.TheToyTrainBlog.com. The blog will feature information about model trains and trains in general. Mr. Smith plans on featuring different products and talking about their qualities and history. He also plans to provide some personal stories about his own train experiences. In addition to his own expertise, he plans to talk to local model railroad clubs and write blogs based on the information that they give him about suggested layouts and how to build model railroads.
About the Company:
YourToyTrains.com, a division of Customer Online Value, Inc., is owned and operated by Web entrepreneur Clyde Smith.
****
Clyde Smith
http://www.YourToyTrains.com
(972) 768-0951
iePlexus, Inc.
http://www.iePlexus.com