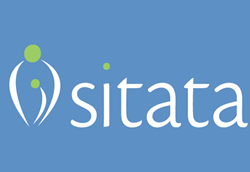 Travel Safety Made Simple
Toronto, Canada (PRWEB) July 29, 2014
Sitata provides world travellers with up-to-date safety and health alerts, status of epidemics worldwide, and suggestions on vaccinations and related symptoms of diseases identified as possible risk to travellers.
"Website visitors register an itinerary, which is then compared against an up-to-date database on the status of major epidemics and related safety and security threats worldwide," said the site's co-founder, Dr. Ronald St. John, MD, MPH.
St. John, a graduate of Yale, Harvard and Columbia Universities, oversaw infectious disease control programs for the USA, Canada and the World Health Organization (WHO), retiring in 2007 as the Director General of Canada's first Centre For Emergency Preparedness and Response. It was there that Dr. St. John created the world's first digital disease surveillance system, GPHIN.
St. John explained that in years past, sensitive health information has been available to governmental health agencies. However, it is Dr. St. John's goal to make this information freely available to all persons via the web.
Health epidemics move throughout the globe on a continuous basis, with serious consequences for some world travellers. At present, many countries are experiencing sporadic cases and sometimes major outbreaks of measles, which are brought home by unvaccinated travellers.
30,000 international travellers become ill with malaria each year because of lack of awareness and prevention measures.
A traveller who lives most of his or her life in one part of the world typically develops some degree of immunity (termed adaptive immunity) due to recurring infections, but when he or she travels to another part of the world, they can be susceptible to a whole new set of agents for which they have no protection. However, with simple precautionary measures, most of these diseases can be avoided while travelling.
Diseases of most concern to travellers include traveller's diarrhoea, influenza, malaria, yellow fever, cholera, dengue fever, chikungunya fever, and hepatitis A and B.
Sitata's free service helps a traveller stay safe by providing important information before, during, and after travel. Sitata allows a traveller to input their itinerary and receive specific advice on diseases, vaccinations and medications to prepare a traveller before they leave. While they're away, Sitata provides real-time travel alerts for events that might threaten their health and safety. After travel, Sitata maintains post-trip health recommendations and reminders on what symptoms might be of concern.
Registering a trip with Sitata is the equivalent to having a health expert with you while you travel.