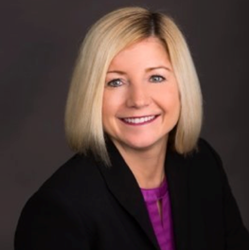 "By allowing employers to schedule this transition at a time that is convenient for them, we create a process that is very customized, which allows for a smooth, more controlled experience."
(PRWEB) September 23, 2014
Each year, retiree benefits become a hot topic from October through December during the Medicare Annual Enrollment Period (AEP). Traditionally, human resource teams and benefit managers are spread thin during these months as they help to answer questions on plan offerings and assist with plan enrollment.
While Medicare and retiree benefits are top-of-mind during AEP season, SelectQuote Benefit Solutions offers employers and organizations the opportunity to enroll in its private insurance exchange for retiree benefits outside of the AEP window to help balance the HR work load, and create a more efficient and less stressful enrollment process for the employer and employees alike.
"Employers who are implementing our private Medicare exchange are allowed to avoid making the transition during the busy AEP season," SQBS Senior Vice President Katy Jennings said. "By allowing employers to schedule this transition at a time that is convenient for them, we create a process that is very customized, which allows for a smooth, more controlled experience."
When employers make this transition outside of the AEP window, HR teams are still able to distribute information on new benefits and plan offerings in advance, giving retirees ample time to review their options and discuss with their families. Once the AEP season passes, many companies choose to implement the exchange offering at the start of a new year.
"Our team produces customized communication pieces that match the company's existing culture, verbiage and tone to distribute plan information on behalf of the organization," Jennings said. "Retirees are empowered with information and they are given a new platform of choice to help them find the right plan at the right price to fit their lifestyle needs."
Exchange providers such as SelectQuote also offer year-round licensed Medicare agents, who are on-call, ready to help retirees and their families make important insurance decisions, even outside of the AEP season. More than 10,000 individuals retire every day and these retirees need ongoing assistance from a trusted, educated source. By partnering with an exchange provider, companies are able to provide this support all year long without adding additional work for the HR teams and benefit managers.
###
About SelectQuote Benefit Solutions: SelectQuote was founded in 1985 and has been an innovative and established leader in building and operating insurance exchanges for auto & home, term life and Medicare insurance products. Through its insurance exchanges, SelectQuote offers voluntary benefit programs that provide substantial cost savings to corporations, public sector employers, unions, associations and their employees, members or retirees. SelectQuote has consistently delivered business solutions to companies and organizations for over 29 years. For more information visit SelectQuote Benefit Solutions online or connect via LinkedIn, Facebook or Twitter.