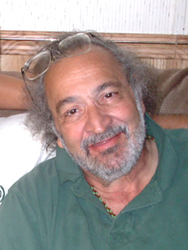 Jack Herer was right ~ and Bringing It Home echoes his spirit.
Chicago, IL (PRWEB) April 22, 2014
In an Earth Day review of the hemp documentary Bringing It Home (2013), author Bryan W. Brickner notes the wisdom and logic of Jack Herer, the Hemperor, who was well known for saying hemp could save the planet. Brickner has a 1997 political science doctorate from Purdue University, is the author of several political theory books, such as The Promise Keepers (1999) and The Book of the Is (2013), and publisher of The Cannabis Papers (2011).
In Bringing It Home (Jack Herer Was Right): Hemp Earth Day 2014, Brickner reviews Linda Booker and Blaire Johnson's documentary film, subtitled: industrial hemp, healthy houses and a greener future for America. The new review on the Bryan William Brickner Blog notes the psychological elements of the film (ill child in need of a safe environment / father completes the mission) by recalling what Herer taught: hemp can save the planet.
"Herer authored The Emperor Wears No Clothes (1985)," commented Brickner, "a book about the political and economic story behind America's war on marijuana. The book teaches – like the movie does – that hemp can save the planet and heal the earth."
"Bringing It Home makes not growing our own hemp," continued Brickner, "look like an economic and environmental failure and goes one step further; from a business and government angle, the film shows America needs hemp investment for infrastructure; mostly, networks of fiber processing plants near the hemp fields in order to turn the plant green into cash green."
"Jack Herer was right," Brickner finished, "and Bringing It Home echoes his spirit."
The Bryan William Brickner Blog is a collection of published works and press coverage and an ongoing resource for the political science of constitutions and the biological science of cannabinoids.