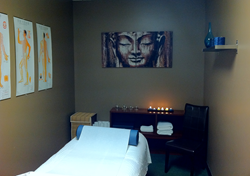 We wanted to create a feeling of calm inspiration for our patients. Micah's photography really exudes this.-Lisa Metzger LAc
Brooklyn, NY (PRWEB) June 26, 2014
Garden Acupuncture in Park Slope, Brooklyn is excited to display the work of local Brooklyn artist, Micah B. Rubin. Vivid and captivating photographs can be seen throughout the acupuncture office. Most of these pieces can be purchased as limited edition prints from Mr. Rubin's website.
Micah is a Brooklyn-based photographer specializing in documentary, reportage and travel photography. His passion for storytelling and creating beautiful imagery has sent him exploring more than 45 countries on 5 continents.
"We wanted to create a feeling of calm inspiration for our patients. Micah's photography really exudes this," says Garden Acupuncture practitioner Lisa Metzger.
To book your appointment online, click here.
Garden Acupuncture is a family-run, small business in the heart of Park Slope. They pride themselves on individualized, affordable treatments and are committed to offering the best holistic care to the local community. They also accept insurance.
790A Union St. (between 6/7th Ave)
GardenAcu.com
646.234.3643
Specializing in fertility medicine, weight loss, and allergies using acupuncture, Chinese herbal therapy and nutritional counseling.