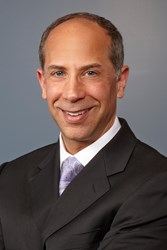 If couples are constantly worrying or focusing on what they should and shouldn't do when trying to conceive, they are taking the pleasure out of their intimacy. It's better to focus on each other and your future together.
Chicago, IL (PRWEB) February 11, 2014
This Valentine's Day, many couples will celebrate their love — and likely express that through some extra time in the bedroom.
But if you're looking to conceive, you may have some questions about sex that you hadn't thought of before. Over the years, countless old wives' tales have been created around sex, conception, and pregnancy.
"If couples are constantly worrying or focusing on what they should and shouldn't do when trying to conceive, they are taking the pleasure out of their intimacy," says Dr. John Rapisarda with Fertility Centers of Illinois. "But instead of worrying about these tasks and goals, it's better to focus on each other and your future together."
Here Dr. Rapisarda sets the record straight on 10 common sex myths:
Myth One: Does laying down after sex help with pregnancy?
While there is no scientific evidence that laying down after sex can increase pregnancy, standing up or going to the bathroom does cause gravity to pull sperm away from the direction of the cervix. Laying down for 15 minutes after sex can help sperm by giving them the time and directional ability to get where they need to go.
Myth Two: Do certain positions enhance the ability to conceive?
It has not been scientifically proven that certain sex positions are more effective. Sperm will travel to the cervix regardless of position, but may do so more effectively when gravity is working in its favor. Do whatever position feels right, then lay down after sex or finish in a position that won't pull sperm away from the cervix.
Myth Three: Does having sex every day increase pregnancy?
A study in the New England Journal of Medicine found that having sex every day only slightly increases pregnancy versus having sex every other day. In men who have a normal sperm count, sex every day will not decrease the sperm concentration. This is great news for couples trying to conceive. Both findings allow couples to relax and have sex on their schedule, without concern of reducing conception odds.
Myth Four: Is it better to have sex in the morning?
Studies have shown that sperm count is slightly higher in the morning, which may make morning sex more effective for conception. But studies show this is only a slight difference, so if night sex works better with your schedule, stick to that.
Myth Five: Do aphrodisiacs really boost sex drive?
According to the FDA, there is no scientific evidence showing that aphrodisiacs increase sexual desire. In contrast, researchers have found that certain foods, herbs and supplements can stimulate hormone or chemical production, which can affect the libido (but they haven't proven so conclusively). Monitoring the libido in conjunction with individual taste preferences introduces too many variable factors, as the sex drive and culinary preferences will vary from person to person. If champagne and chocolate puts you in the mood, go for it — but don't put time into planning a menu in order to enhance desire.
Myth Six: Can a massage help when trying to conceive?
When it comes to having a baby, decreasing stress and relaxing is a critical component. In a Harvard Medical School study with women who had fertility problems, 55 percent of women who completed a 10-week course of relaxation training and stress reduction were pregnant within a year, compared to 20 percent of the group who did not take the course. Get a massage, meditate, rest, or do any other activities that aid in relaxation and decrease stress.
Myth Seven: Can briefs and heat hinder a man's fertility?
The testes are outside of the male body for a reason — to maintain a cooler temperature. Should the temperature of the testes reach 98 degrees, sperm production will temporarily fall. Conversely, cooler temperatures can cause sperm count to rise, but it takes at least two months of cool temperatures for sperm count to be affected. Activities that can heat the testes, such as long visits to the hot tub, hours of typing on a laptop, wearing tight briefs and logging Olympian-quantity miles on a bicycle can heat up the testes and decrease sperm count.
Myth Eight: Can you become pregnant a couple days after you have sex?
Sperm can live in the reproductive tract for three days, allowing conception to occur up to 72 hours after sex. Due to the resiliency of sperm after ejaculation, having sex prior to and during ovulation can boost conception odds.
Myth Nine: Do sexual pheromones really exist?
In a study, scientists found that "hormone-like smells 'turn on' the brain's hypothalamus, which is normally not activated by regular odors." Additional research teams also found that hormone-like chemicals can produce changes in mood, heart rate, breathing, and body temperature, creating a pheromone effect. But do these changes affect sexual arousal? According to scientific research thus far, there is no clear tie.
Myth Ten: Does lubricant affect my ability to get pregnant?
Water-based lubricants such as Astroglide and KY Jelly may inhibit sperm movement by 60-100 percent within 60 minutes of intercourse. Opt for natural oils, oil-based lubricants or even cooking oil, but be sure to keep any potential allergies in mind. Pre-Seed lubricant is a commercial product that may even enhance sperm's ability to move.
# # #
Fertility Centers of Illinois is one of the leading fertility treatment practices in the United States, providing advanced reproductive endocrinology services in the Chicago area for more than 30 years. FCI physicians, embryologists and support staff are stringently chosen based on educational background, medical skills and their ability to collaborate. With a team of 10 nationally and internationally recognized reproductive physicians who treat thousands of patients each year, the practice has earned a reputation for overcoming hard-to-solve fertility issues. FCI is dedicated to medical and clinical excellence and continues to invest in the latest technologies and research. FCI offers a comprehensive range of fertility treatment options including intrauterine insemination, in vitro fertilization, donor egg, gestational carrier, and preimplantation genetic diagnosis, as well as extensive resources to address financial and emotional needs. Fostering a culture for continuous innovation has made FCI home to the annual Midwest Reproductive Symposium which attracts experts in the field of reproductive endocrinology from around the world. FCI has 10 offices conveniently located throughout the Chicagoland area (Buffalo Grove, Chicago/River North, Crystal Lake, Glenview, Highland Park, Hoffman Estates, Lindenhurst, Warrenville, Oakbrook Terrace, and Orland Park). FCI is a member of the Attain Fertility Network which provides discounted fertility treatment programs. For more information visit http://www.fcionline.com