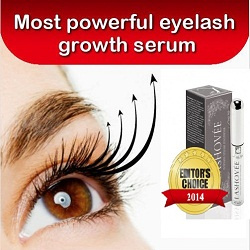 Seattle, Washington (PRWEB) April 25, 2014
LashGrowthSerums.org, a premium review website for eyelash enhancement products, has announced that they have posted a series of articles on eyelash enhancement related topics. The website posted these articles with a mission to provide comprehensive information on eyelash growth and related issues.
This series of articles are intended to help women maintain their eye lashes or grow them in natural ways. Some major topics that have been covered include "Do Eyelashes Grow Back?", "Reasons for Eye Lash Loss", "Natural Ways to Grow Longer Eyelashes", "Knowing about Eyelash Growth Cycle", "Types of Eyelash Extensions", "Vitamins for Eyelash Growth", Permanent Fake Eyelashes, "Where to Get Eyelash Extensions", and "Eye to Eyelash Extensions." Most of these articles are written by medical experts who have experience of providing eyelash growth solutions. The articles provide useful information in a simple language. For instance, one article says, "Vitamin B5 and biotin are essential substances for moisturizing and lengthening one's eyelashes."
LashGrowthSerums.org also features informative pages about products and their reviews with detailed verdict on each product. Some of the things that are noted in the reviews include how to use the product, pros and cons, ingredients and the final idea from the research. The experts at LashGrowthSerums.org also have created a one page product comparison where all the featured eyelash products on the website have been listed. They have been judged on various factors which include ingredients, long-term benefits, customer service, pricing, and success rates. The products can be also purchased from the website using one of the various payment modes available.
A provider of lash enhancement products, LashGrowthSerums.org provides end to end solutions for eyelash growth problems, such as poor lash growth and frequent fall of eyelashes. The website provides reviews of both popular and upcoming eyelash growth products. A thorough research is conducted by the experts who provide detailed reviews of the product. The reviews include information about the ingredients, pros and cons of the product, and a final verdict on the product. The website provides 100 percent money-back guarantee and has discreet billing and shipping policies in place.