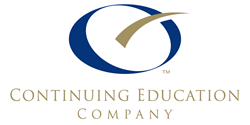 We distinguish ourselves by offering the highest quality curriculum and expert faculty. These qualities plus beautiful locations perfect for families is what sets us apart from other CME companies. -- Barbara Lyons, VP CEC
Palm Coast, Florida (PRWEB) September 09, 2014
Continuing Education Company Inc. has released the dates and locations for their live Continuing Medical Education (CME) conferences for winter and spring 2015. The locations include Marco Island and Palm Coast in Florida and Ka'anapali Beach, Maui, Hawaii. In keeping with their family friendly policy, two of the live CME meetings have been scheduled during the two weeks that many school districts have designated as Spring Break.
According to Barbara Lyons, VP of Continuing Education Company Inc, "We distinguish ourselves by offering the highest quality curriculum and expert faculty. These qualities plus beautiful locations perfect for families is what sets us apart from other CME companies."
Continuing Education Company Inc is an independent, non-profit, 501 (c)(3) continuing medical education organization. They have been developing and presenting continuing medical education programs for over 23 years. Their mission is to develop and provide educational opportunities to improve the skills and knowledge of medical and healthcare professionals. They accomplish this mission by offering American Academy of Family Physicians (AAFP) accredited CME lectures, symposia and conferences.
Educational activities are developed with the guidance of Continuing Education Company's Curriculum Advisory Committee. The committee, led by our on-staff Medical Director is comprised of physicians, pharmacists, educators who have extensive clinical and CME experience.
2015 Live CME Meeting Schedule is as follows:
3rd Annual Essentials in Primary Care Winter Conference
February 2-6, 2015
Hilton Marco Island Beach Resort and Spa
Marco Island, Florida
3rd Annual Primary Care Winter Conference: Hawaii
February 16-20, 2015
Sheraton Maui Resort and Spa
Lahaina, Maui, Hawaii
9th Annual Primary Care Spring Conference Session 1
March 30-April 3, 2015
Hammock Beach Resort, Palm Coast, Florida
9th Annual Primary Care Spring Conference Sesson II
April 6-10, 2015
Hammock Beach Resort, Palm Coast, Florida
Visit http://www.cmemeeting.org for details.