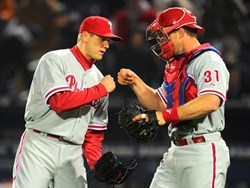 (PRWEB) December 24, 2013
The 2014 MLB season has yet to start, but baseball fanatics may already be looking for the best place to see the 2014 MLB playoff schedule and tickets. Ticket Monster can provide fans with all MLB information up to date, with easy read schedules and the best prices for MLB playoff tickets.
The 2013 MLB season was an exciting one, and the playoffs were even better. The year ended with a thrilling World Series between the St. Louis Cardinals and Boston Red Sox, but the Red Sox took it all in the end.
After the 2013 season and before the 2014 season begins, there were some interesting trades in players in the MLB, and there still may be more to come. Most famously, the Yankee star Robinson Cano decided to go to the Seattle Mariners. The Mariners did not do so well last year, but with Cano on their roster they might be able to make it to the 2014 MLB Playoffs.
Another interesting trade from this year, also associated with the Yankees, was that former Red Sox Jacoby Ellsbury will now belong to New York. With all the players that the Red Sox are losing, who knows what they will be able to do next year.
The St. Louis Cardinals have been having a good run the past few years, with their last World Series win in 2011. They made it back in 2013, but fell short to Boston. This team will certainly be coming back hard in 2014 and will be seeking the pennant.
2014 MLB Playoff tickets and schedules will be available at http://www.Ticketmonster.com. Ticket Monster is the number one spot on the web for baseball fans to find tickets to all of their 2014 MLB games. The site features an easy checkout system, as well as top notch customer service. Fans that visit the site can also use the social media fan hub, to interact with other fans about their awesome Ticket Monster and MLB experience. Visit http://www.Ticketmonster.com today for more detail on the 2014 MLB Playoffs, or call 866-217-4777 to speak to a representative.