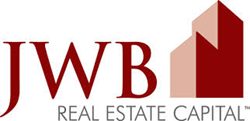 The turnkey solutions that our company supplies on a national basis are helping more investment clients realize the dream of owning a home without the traditional large investment
Dallas, TX (PRWEB) December 23, 2014
Buying homes for sale is one way that American investors enter into the real estate market each year. The JWB company is now providing access to its real estate investor guide for turnkey rental homes in order to educate new investors on faster pathways to income building at http://jwbrealestatecapital.com.
One of the discussed topics that appear inside of the brand new guide for investors is the national access to properties in the JWB network. Unlike some sources selling investment homes, the strategies discussed in the guide include ways that any investor in the U.S. or other countries can prosper from rental income.
"The turnkey solutions that our company supplies on a national basis are helping more investment clients realize the dream of owning a home without the traditional large investment," said one JWB Group source.
The downloadable guide for turnkey real estate investing that is now available is offered in PDF format to make it easier to review on mobile devices. The JWB company has recently setup its own mobile portion of the company portal at http://jwbrealestatecapital.com/m to help smartphone and tablet users read the available guide.
"We're now providing opportunities to men and women across the U.S. and in other countries to help expand investment income without the traditional risks," the source included.
The JWBRealEstateCapital.com company has added new members to its team in order to help more clients receive requested information faster. A new call center staff exists at (904) 677-6777 to help national investors find out information about current company programs and turkey homes for sale.
About JWB Real Estate Capital
The JWB Real Estate Capital company is known in the United States for providing turnkey home solutions to investors of all skill levels. The company has moved its operations to a new facility to provide easier access through its call center. The JWB Real Estate Capital company offers downloadable investor information and other content through its web portal and supplies access to its virtual agents to help housing industry investors daily.