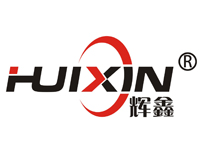 Zhengzhou, China (PRWEB) December 30, 2014
As one of the professional manufacturers of fiberglass mesh and fiberglass backing pads, Nantong Huixin Glass Fiber Co., Ltd. is a member unit of Nanjing Fiberglass R&D Institute. The company introduces two samples of its featured products - fiberglass mesh CNG90 & Backing Pad T29.
According to Huixin, fiberglass mesh CNG90 is designed for grinding wheels that have a wax paper backing. It can be used for bonded abrasives, coated abrasives, non-woven abrasives, etc. The fiberglass mesh is die-cut from reinforced fiberglass cloth which has been coated with phenolic and epoxy resin. The product is available in yellow and black.
It has the following advantages:
1. Nice bonding performance;
2. Excellent heat resistance;
3. High-speed cutting performance;
4. Great structural strength and deflection resistance.
Specification:
Size(mm): 70-800 for outside diameter; 7-60 for inside diameter.
Delivery: Within 3 weeks for regular orders.
Storage: Under cool and dry location, avoid direct sunlight.
Made of fiberglass cloth with special treatment during production process, Huixin's fiberglass backing pad T29 is designed for flap discs. The product possesses the following characteristics:
1. High-strength and light-weight;
2. Strong reinforcement;
3. High flexibility;
4. Excellent bonding property.
Available in two shapes: T-27(Flat) and T-29(Convex).
Layers: normally 3--12 or as per requirement.
Surface layer: with black paper or non-woven fabric.
Size: Inner diameter (mm):16.23 or 22.23 (±0.15) ; Outer diameter (mm): 75/85/95/107/117/140/170 (±0.5).
If you are interested in the items above, please feel free to contact the supplier.
About Huixin
As an enterprise started in Jiangsu Province, China, in 1998, Nantong Huixin Glass Fiber Co., Ltd. is a professional manufacturer of fiberglass textile and fiberglass processing products, as well as the member unit of Nanjing Fiberglass R&D Institute. The company covers an area of about 33,000 square meters and has more than 300 employees. Its product ranges include fiberglass cut pieces for grinding wheels, fiberglass cloth for abrasive wheels, fiberglass backing pads for flap discs, fiberglass tapes, and all kinds of fiberglass filter cloth and needled mats. Huixin has passed ISO9001 Quality Management System. Its main markets are North America, South America, Southeast Asia, Africa, the Middle East, Western Europe, Northern Europe, South Asia, etc.
Author: Liwei Chu
Copyright: iAbrasive.com--Abrasives & Diamond Tools Market