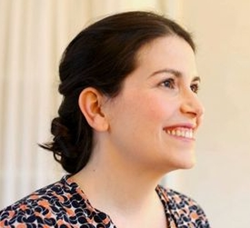 The Open Source Awards is the "must attend" open source networking event of the year.
Edinburgh (PRWEB UK) 7 January 2015
The feedback from last year's Open Source Awards suggested that a longer event would improve the experience. So, this year's Event is bigger, longer and better.
Last year was, by common consent, a huge success. Alfresco, Allan Day of the Gnome Foundation and Riaz Moola won the Company, Person and Student awards respectively. More than 150 thought leaders and delegates from around the UK converged on Edinburgh for a great evening of networking and socialising. A lot of new connections were made and a lot of new business was discussed.
This year the awards are going to be bigger and better. There are two confirmed main sponsors in Sopra Group and the Award's good friends and last year's main sponsors, CGI Group, are again supporting the awards. Net Talent who have been consistent supporters are putting their shoulders to the wheel again and discussions are nearing conclusion with other sponsors.
The increased budget has enabled the Awards to run an afternoon of technical and strategy workshops featuring some of the best minds in open source, as well as the Awards Event. The Awards Event will be held in the evening. Bookending the Awards ceremony and keynote speech is an evening of free food, wine, beer and networking. A lot of connections were made last year and it's expected that this year will be the same if not better. Keep your eyes peeled on the awards website for updates.
It's the perfect opportunity to arrive in Edinburgh at midday, fill your boots with knowledge in the afternoon, talk tech with colleagues and new friends in the evening, grab a glass of wine and toast the award winners and get the late flight/train out of town.
Award Nominations sought
There are three categories again. Nominations are now open for company/organisation, person or project and student awards. The student award carries a £1,000 prize. If you're involved in a project, work for an organisation doing great things or are a hard up student (rich students will also be considered) with deep geek open source stripes, then please get nominating. You can nominate yourself or others at the awards website http://opensourceawards.org.
Keynote Speaker
The Awards are delighted to welcome Karen Sandler of the Software Freedom Conservancy. Karen was previously the Executive Director of the GNOME Foundation. In partnership with the GNOME Foundation, Karen co-organizes the award winning Outreach Program for Women. Prior to taking up this position, Karen was General Counsel of the Software Freedom Law Center (SFLC). She continues to do pro bono legal work with SFLC, the GNOME Foundation and QuestionCopyright.Org.
About the organisers
The Awards are organised by SalesAgility. SalesAgility are an open source software consultancy focused on CRM. SalesAgility are the authors and maintainers of SuiteCRM, the open source and massively extended fork of SugarCRM.