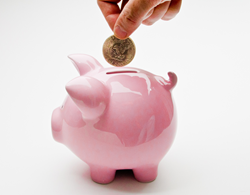 I was able to save for a new cell phone using Tomo.
(PRWEB) January 06, 2015
"Tomo" was featured on NewsWatch as part of its monthly AppWatch, which features the latest and coolest mobile applications on the iOS, Android, and Windows markets. Andrew Tropeano, a mobile technology expert and host of NewsWatch, conducted the app review and shared with viewers how this is an application for users to help themselves and their friends save and build money to make a purchase.
Tomo is a unique system whereby users can set up a network of friends to put their money into a pot and help each other save or build up money to make a purchase.
Let's say a user sets up 5 friends who each need $100, including the first user. Each user starts by putting in $20 in the pot, making a total of $100. The person selected to have first draw of the pot, usually the one who set up the project, can now take that $100 and the cycle starts again where each of the 5 put in $20 and the next person gets the pot of $100. This continues until everyone has their $100. Simple as that.
Tomo is a quick, safe way for each person to build up to their goal with a network of close friends that they can trust. There's no interest involved. The app is available through Android phones and online for free.
To learning more, visit http://tomo-app.com today.
About NewsWatch
NewsWatch is a weekly 30-minute consumer oriented television show that airs on the History Channel, FYI Network, and ION Network. NewsWatch regularly features top technology products and services, mobile applications for iOS, Android, and Windows devices, unique and beautiful travel destinations around the world, health and medical tips, and entertainment interviews on the show. NewsWatch airs on the History Channel at 6:00 – 6:30 AM ET/PT and on the FYI Network from 7:00 – 7:30 AM ET.
NewsWatch is located in the greater Washington, DC area and has been on air for over 25 years. For more information or to watch the most recent episode, visit http://newswatchtv.com/appwatch.html.