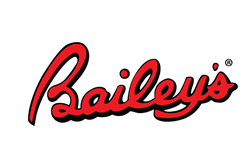 Delray Beach, FL (PRWEB) January 06, 2015
Ability Commerce, a leading provider of enterprise resource planning (ERP) retail software, announced today the signing of Bailey's, their newest customer for Microsoft Dynamics GP integration.
Bailey's is the premier online retailer of professional outdoor work gear and equipment including logging equipment, chainsaws, portable sawmills and competition saws and axes. Bailey's chose Ability Commerce to integrate Microsoft Dynamics GP as their new accounting software solution.
About Bailey's
For more than 39 years, Bailey's has specialized in the supply of chainsaws and accessories, work clothing, arborist supplies and small scale forestry equipment. The company's 100,000 square-foot warehouse and headquarters is located in Woodland, California. For more information about Bailey's, visit http://www.baileysonline.com/
About Ability Commerce
Ability Commerce is a leading provider of enterprise resource planning (ERP) direct commerce retail platforms that help growing retail businesses increase revenue, reduce overhead and engage with their customers. The company ranked No. 3 in the Marketplace Management category on Internet Retailer's 2014 list of Top Second Collective 500 ("Second 500") Leaders. Its comprehensive software solutions, which enable companies to acquire, convert and retain customers more efficiently, include Ability CCS (ERP backend platform) and the SmartSite ecommerce platform. Also, as a Microsoft Gold Partner, Ability Commerce offers the Microsoft Dynamics GP solution. For more information about Ability Commerce, visit http://www.abilitycommerce.com.