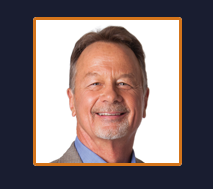 Aspen and Snowmass, CO (PRWEB) January 07, 2015
The Haute Living Real Estate Network (HLRN) of HauteResidence.com is proud to continue recognizing Brian Hazen as a prominent real estate professional and network partner. HLRN unites a distinguished collective of leading real estate agents and brokers, highlighting the most extravagant properties in leading markets around the globe for affluent buyers, sellers and real estate enthusiasts.
About Haute Living Real Estate Network (HLRN):
Haute Living Real Estate Network (HLRN) of Hauteresidence.com offers readers the most prominent directory of experienced realtors, brokers and luxury listings, and HLRN has grown to be the number one source for real estate news, residential developments, celebrity real estate news and more. Seeking an experienced interior designer? Hauteresidence.com is also home to Haute Design Network (HDN), a collective of celebrated interior designers that will help you decorate your new home or stage an active listing. Access all of this information and more by visiting: http://www.hauteresidence.com.
About Brian Hazen:
Brian came to Aspen in 1972 after graduating from the University of Wisconsin with a B.S. degree in Economics. Brian and his wife, Brigid, are proud parents of son Will and daughter Alexandra. The family shares their in-town riverfront residence with a beautiful Chocolate Lab and twin King Charles Spaniels. In his free time, Brian pursues interests in golf, skiing, snowboarding, fly-fishing, movies, and travel.
Serving the Aspen/Snowmass area for over 38 years, Brian specializes in luxury homes & townhomes, building sites, ranches and special country estates. Brian is a consistent Top Producer in the Aspen market. Coldwell Banker Mason Morse Real Estate is the leading real estate company serving Aspen/Snowmass and the Roaring Fork Valley.
Brian Hazen was acknowledged in 2011 by Who's Who in Luxury Real Estate for selling over $1 billion in career sales and inducted into The Billionaire's Club.
In November of 2011, Mason Morse affiliated with Coldwell Banker International, the #1 brand in nationally, and has further extended our international reach and luxury real estate marketing platform with Coldwell Banker Previews International.
Brian was named Coldwell Banker "Top Ten" real estate brokers in the Western Region and has received the status of Coldwell Banker President's Premier Award for the highest 1% production level achieved nationwide in 2011, 2012, and 2013.
Brian Hazen was named one of America's top real estate sales professionals and is a member of "The Thousand," a national awards ranking measured by REAL Trends analysis and featured in a special advertising section of The Wall Street Journal. Brian is among the top 250 real estate professionals nationally in closed transaction volume for 2013.
To learn more, visit Brian Hazen's Haute Residence profile.