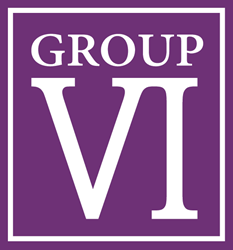 "Group VI shares our philosophy of Biblical stewardship and honoring God throughout the construction process. We are excited to partner with them to bring the unique BGW approach to churches & schools in Georgia." - Dan Cook, Founder of BGW
Peachtree City, GA (PRWEB) January 15, 2015
Building God's Way (BGW), a nationwide church architect and builder network that provides a broad range of solutions to Christian ministries, announced that it has formed an exclusive partnership with Group VI Companies (Group VI") to build churches and Christian schools in the state of Georgia.
Group VI is one of Georgia's leading full service construction, development and real estate firms. Over the last 25 years, the family owned and operated company has constructed more than 500 successful commercial projects throughout the Southeastern U.S. Group VI has extensive experience with faith-based projects as well as healthcare, entertainment, corporate office, tenant improvement, hospitality, government, education, and industrial projects. The company is currently constructing various projects across Georgia that range in size from $300,000 to $21,000,000.
Mason Drake, Vice President of Group VI Construction commented on the new partnership, "We are very pleased to be partnered with Building God's Way. Dan Cook and the whole team have put together a remarkable track record of excellent and innovative service to churches, Christian schools and colleges across the country. We look forward to serving clients together with them throughout Georgia".
BGW partners with top church and school builders around the country that have both a heart for Christian ministry and a reputation and track record for constructing top quality buildings at affordable prices.
Dan Cook, founder of BGW, also commented on the new partnership, "We are excited to partner with Group VI to bring the unique Building God's Way approach to churches and Christian schools throughout the state of Georgia. Group VI shares our philosophy of Biblical stewardship and honoring God throughout the construction process. They also have a keen understanding of the need to think creatively about how we utilize church buildings in the 21st century."
BGW and Group VI will kick off their new partnership with a seminar event on March 10 in Atlanta. Churches throughout Georgia will be invited to attend this "Momentum Summit" event to hear presentations from Pastor Eric Bahme, author of the Book "The MBE (Mission-Based Entrepreneur) Revolution" as well as representatives from Building God's Way. The speakers will share innovative new strategies for 21st century church design and church construction as well as capital fundraising, for-profit integration, leadership development and A/V technology. For more information on this event or to register, visit http://www.bgwservices.com/seminar
About Building God's Way - BGW has become a recognized leader in ministry design and construction through its extensive experience in working with hundreds of churches, Christian schools and colleges across the U.S. BGW's trademark programs based on Biblical stewardship and ministry on the construction job site have set them apart from other church builders and includes an unparalleled network of services, including church design, church building, leadership development, capital fundraising, for-profit integration, A/V technology and more. Visit http://www.bgwservices.com for more information.