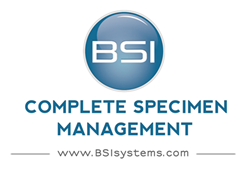 The BSI Dashboard provides an interactive portal to system extensive functionality.
Calverton, Maryland (PRWEB) January 12, 2015
IMS is pleased to announce the upcoming release of the newest sample management software feature - the BSI Dashboard.
The Dashboard will replace the existing start page in the BSI Client application, providing users with an interactive and comprehensive overview of the sample management application. Each user will be able to completely configure their Dashboard to personalize their BSI experience.
The Dashboard acts as a gateway to the system itself via widgets that give users a simple and intuitive conduit to the functionality of BSI. These widgets provide reports, charts, graphs, tasks, work lists, batches, summaries, and useful tips to help navigate the system more easily.
The BSI Dashboard allows users to see items critical to their workday at a glance, whether it is a manager reviewing expected versus actual processing counts, or a laboratory technician planning out their tasks for the day.
Created in 1998, BSI provides support for biobanks by tracking all aspects of the specimen life cycle including subjects, consent, specimen acquisition, specimen storage, specimen request processing, and test results data collection in a web-based, secure, and validated system. This biobank software is used by a number of government agencies, universities, pharmaceutical companies, Fortune 500 companies, and non-profit organizations.
BSI is a product of Information Management Services (IMS), a company with over 40 years of experience in delivering biomedical software and analysis support. IMS is a proud platinum sponsor of ISBER and a Corporate Member of ESBB. Please visit http://www.BSIsystems.com for more information.