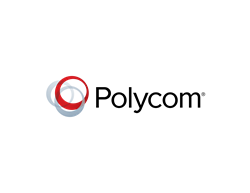 London, UK (PRWEB UK) 8 January 2015
Polycom, Inc. (Nasdaq: PLCM) announced today the results of a new survey which analyses how video collaboration solutions are being used in business today. The global study, commissioned by Polycom and conducted by Quocirca, LTD, found more than 90 percent of those who regularly use video to collaborate are experiencing higher productivity, better teamwork, financial savings and reduced travel expenses. Over 80 percent directly link their fiscal savings to making faster business decisions and improving employee work/life balance.
Although the survey uncovered the many benefits of using video collaboration, barriers to broad adoption still exist. The survey found more than 50 percent of people who regularly use video rarely or never need IT to help them place a call, reinforcing the ease of use with today's solutions. One of every two people surveyed also suggested that having more access to video would increase use. Very few organisations have broadly rolled out video to desktop and mobile users and typically have limited availability of video to the larger conference rooms.
"The value of most networking technologies tends to increase disproportionally the greater the numbers of individuals connected," said Rob Bamforth, research and analysis house, Quocirca. "Video conferencing is no exception. Moreover, increasing usage also generates more familiarity and comfort with the whole experience. Encouraging a culture of video adoption would therefore seem to benefit both the individual and the organisation."
Forty-five percent of end users surveyed frequently use their mobile devices, such as tablets, laptops and mobile phones, to join a video conference, and 35 percent of digital natives—workers who are 25 years or younger and will define the future of work—use video frequently and from anywhere. These numbers are expected to grow as the amount of mobile devices increases and organisations continue to offer more flexible working arrangements.
"The way people work is changing. Mobility, BYOD, social and collaboration solutions like video conferencing combined with the desire to reduce real estate costs are causing businesses around the world to rethink the traditional office setting," said Jim Kruger, Chief Marketing Officer, Polycom. "We're seeing the measurable impact video collaboration is having, but with just a fraction of organisations around the globe using video regularly, the results of this survey illustrate its potential in any work environment and across every industry."
Real-life examples of how video adoption is benefitting organisations include the NHS in Lancashire and Cumbria which has implemented telehealth video services, developed in partnership with Polycom reseller Imerja, in areas such as stroke care, speech and language therapy, renal home care and cancer care. Across this region and beyond in the UK, that translates into lifesaving technologies being delivered directly into homes, resulting in improved outcomes and quality of life for patients, and cost savings running into the millions. With HD Video quality, normalising behaviors, patients feel comfortable and instantly at ease during consultation with their health practitioner. In addition, patients are able to easily connect at the touch of a button from the comfort of their own home. Results have shown the solution helps to dramatically reduce the need for hospital visits for patients, and allows a larger network of doctors to collaborate without the restrictions of schedule and travel.
Video collaboration is driving measureable results for organisations across regions and industries, and the Polycom – Quocirca survey validates video collaboration can boost productivity and fiscal savings. Specific findings for EMEA include:

More than 90% of EMEA companies surveyed access meetings through room based solutions
Already 45% of EMEA companies are using a mobile video solution
Nearly 66% use virtual meeting rooms to connect—highest usage v's those surveyed in North America and APAC
EMEA are pretty tech savvy with only 37% needing IT support on between 1% - 25% of video calls – though the number one reason for not using the technology was still ease of use
Travel cost savings is still the number one benefit for video use in EMEA with 98% citing it as medium to high priority
71% of those surveyed in EMEA citied an increase in the use of video in day to day business
To learn more about how your company can build a culture of collaboration, please visit: http://community.polycom.com/t5/The-View/Building-a-Video-Culture-Starts-with-Understanding-the-Impact/ba-p/69104
About Polycom
Polycom helps organisations unleash the power of human collaboration. More than 400,000 companies and institutions worldwide defy distance with secure video, voice and content solutions from Polycom to increase productivity, speed time to market, provide better customer service, expand education and save lives. Polycom and its global partner ecosystem provide flexible collaboration solutions for any environment that deliver the best user experience, the broadest multi-vendor interoperability and unmatched investment protection. Visit http://www.polycom.com or connect with us on Twitter, Facebook, and LinkedIn to learn more.
For further information please contact
Polycom
Sarah Lloyd / Sonal Bisht
EMEA Communications
Sarah(dot)Lloyd(at)polycom(dot)com / Sonal(dot)Bisht(at)polycom(dot)com
Catalysis PR – for Polycom
Rachael Tomaney
Rachael(dot)Tomaney(at)catalysis(dot)co(dot)uk
+44 (0) 20 7759 2026
NOTE: The product plans, specifications, and descriptions herein are provided for information only and subject to change without notice, and are provided without warranty of any kind, express or implied. Polycom reserves the right to modify future product plans at any time. Products and related specifications referenced herein are not guaranteed and will be delivered on a when and if available basis.
© 2015 Polycom, Inc. All rights reserved. POLYCOM®, the Polycom logo, and the names and marks associated with Polycom's products are trademarks and/or service marks of Polycom, Inc. and are registered and/or common law marks in the United States and various other countries. All other trademarks are property of their respective owners.
Notes to the Editor:
Objective (from Quocirca): This report is intended to help existing video users understand how their video culture compares with others and what they could do to boost adoption and thus gain more value from video, based on six key adoption criteria that define a spectrum of video culture maturity. Those who have yet to invest in video can also see what they should do from the outset to create a stronger culture of video adoption and therefore maximise its value to the organisation.
How the Survey was Conducted:

800 online customer surveys were conducted
Companies in 80 countries were interviewed
8 in-depth interviews were conducted
Survey was broken into primary groupings including:
-- Geographical region
-- Vertical industry including
o Government
o Healthcare
o Education
o Financial
o Manufacturing
o Technology
o Professional Services
o Other (unclassified)
-- Company size
-- Respondent job/responsibility
About Quocirca: Quocirca is a research and analysis company with a primary focus on the European market. Quocirca produces free to market content aimed at IT decision makers and those who influence them in businesses of all sizes and public sector organisations. Much of the content Quocirca produces is based on its own primary research.
For this primary research, Quocirca has native language telephone interviewing capabilities across Europe and is also able to cover North America and the Asia Pacific region. Research is conducted one-to-one with individuals in target job roles to ensure the right questions are being asked of the right people. Comparative results are reported by geography, industry, size of business, job role and other parameters as required.
The research is sponsored by a broad spectrum of IT vendors, service providers and channel organisations. However, all Quocirca content is written from an independent standpoint and addresses the issues with regard to the use of IT within the context of an organisation, rather than specific products. Therefore, Quocirca's advice is free from vendor bias and is based purely on the insight gained through research, combined with the broad knowledge and analytical capabilities of Quocirca's analysts who focus on the "big picture."