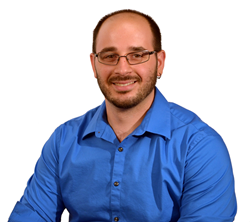 (PRWEB) January 08, 2015
Nick Marsan's role with Lex Products is changing as he takes on the position of Inside Sales Representative for the Central Territory and Canada. Nick has been the Inside Sales Representative for the Southern territory since July. He is taking over for Jack Hogarth who was recently promoted to Product Manager for Industrial and Military products.
Prior to working at Lex, Nick served in the CT Army National Guard from 2004-2010. Nick joined the Lex team in 2010 in the cable production department. After gaining valuable experience in sales support and government procurement, Nick was then promoted to Inside Sales Representative in July of this year. The skill set that Nick has cultivated during his years at Lex will undoubtedly aid in enhancing the overall customer experience.
Nick can be reached at nmarsan(at)lexproducts(dot)com or 203-487-4621.
The Central Territory team is comprised of:
Graham Likeness-Territory Manger
Nick Marsan- Inside Sales Representative
Rafael Deleon- Sales Support
For a complete breakdown of sales staff and the respective territories they cover, please click here.
About Lex Products:
Lex Products Corporation is a leading manufacturer of innovative power distribution and control systems for demanding markets, including entertainment, industrial and the military. Founded in 1989, the company specializes in portable power systems including distribution boxes, cable assemblies, cable protectors and other products, designed to withstand rough use and harsh environments. Lex Products is ISO 9001:2008 certified for all production, operations and support services across its three U.S. facilities.
Headquartered in Shelton, Connecticut, the company also has offices in Sun Valley, California and the United Kingdom. To learn more about Lex Products, visit http://www.lexproducts.com.