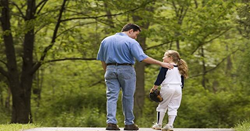 School Bullying has always been there, and might be here to stay if parents, educators and caregivers don't step up to end bullying in their communities today.
London, UK (PRWEB) January 09, 2015
With the New Year finally here, NoBullying attempts to redefine the definitions and ramifications of School Bullying and what they mean in 2015, in a series of articles in the spotlight today.
Bullying is generally defined as unwanted, aggressive behavior among persons that involves a real or perceived power imbalance. The behavior is repeated, or has the potential to be repeated, over time. Both the bullied and the bully may have serious, lasting physical, psychological and emotional problems due to the nature of the act.
School bullying is a type of bullying that occurs in an educational setting. Bullying can be physical, sexual, verbal or emotional in nature. The main characteristics of a bullying situation are the intention to harm, victimization distress, repetition and power inequity.
There are several types of bullying still present in 2015. These types of bullying range from cyber bullying to physical, social, sexual and even parental bullying.
Bullying has many causes. In some cases, a bully may begin to seek revenge after years of being the target of other people's attacks. Children and adolescents who have witnessed siblings or other family members bully and take advantage of others', may begin to like the amount of power their family members have over others. Children who are raised in a poor environment where they must struggle to gain even the slightest advantage, may begin to bully others as a way of controlling a small portion of their world, when, in reality, they have very little control in other ways.
Bullying still exists in the workplace, members of management may use certain types of bullying tactics to push their workers to achieve higher goals and boos production rates. When bullying tactics are accompanied by malicious intent, such as threatening a person's job if they do not comply with managements' wishes, the negative environment that is created can be very damaging to company morale.
Individuals, children and adults alike, who have been victimized, may bully others as a way of regaining a small portion of their self-respect and self-esteem. When a person is abused, the beginning stages of a cycle are created that often times results in the abused becoming the abuser.
While it may seem the definitions of bullying haven't really changed, what serves as a silver lining is the fact that schools, parents and teachers are actively working to stop school bullying through teaching children the importance of tolerance, kindness and acceptance.
Ciaran Connolly, Co Founder of NoBullying says "School Bullying has always been there, and might be here to stay if parents, educators and caregivers don't step up to end bullying in their communities today."
He added that parents and teachers should make a point to educate the younger generations about the sad outcome of neglecting online safety and photos safety. According to Connolly, it is quite imperative to press for more firm laws condemning all acts of bullying and harassment.
NoBullying.com features many pages dedicated to parents, teens, teachers, health professionals as well as posts related to cyber safety and the latest news about law making concerning curbing Bullying worldwide as well as inspirational Bullying Poems and famous Bullying Quotes.
The website regularly updates its bullying statistics and cyber bullying statistics as it is essential to understand how widespread the bullying epidemic is. It also regularly runs cyber bullying surveys and questionnaires to get recent updated statistics on everything related to cyberbullying.
He also added that anyone suffering from bullying in any form or way can always find advice and help on the NoBullying website – but if anyone is suffering from severe bullying or cyber bullying, the best thing is to talk to someone locally – a parent, teacher or local organization that has been set up to help with specialized councilors to deal with this topic.