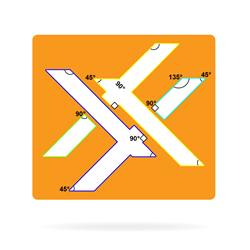 The Oracle 11g platform takes our product to the highest level.
Toronto, Ontario (PRWEB) January 09, 2015
Plexxis Software is proud to announce that the Drywall ERP all in one wall and ceiling solution has successfully completed the migration to the Oracle 11g cloud computing platform. The Drywall ERP raised the bar in the wall and ceiling industry by enabling contractors to replace all systems and spreadsheets with a single Fortune 100 enterprise level solution. The migration to the Oracle 11g cloud computing platform raises the bar yet again as it delivers the highest levels of accessibility, speed, and performance.
Chad Pearson, Director of Business Development at Plexxis explains; "Since 1999, our Oracle platform has enabled Plexxis to deliver enterprise level performance to the wall and ceiling industry. The migration to the Oracle 11g platform takes our product to the highest level as we enable all the benefits of cloud computing while still retaining the speed and performance of our 3D gaming engine digital takeoff, which is not limited by internet bandwidth and speed."
Chris Loranger, C.E.O. at Plexxis adds; "Testing of the Oracle 11g web based platform was conducted with 10% of our customer base. We can now affirm that the Drywall ERP offers unparalleled performance including anywhere access with bank level security, multiple branch set up in minutes, database speeds that are 25% faster, dynamic reporting and oracle business intelligence, as well as automated document flow between contractors and suppliers."
Plexxis specializes in construction management software with full estimating integration made specifically for wall and ceiling contractors. Wall and ceiling contractors seeking the highest levels of efficiency and performance are invited to view a demonstration of the Drywall ERP to learn what is now possible in the trade.
About Plexxis Software
Plexxis Software provides an end to end wall and ceiling solution that unites drywall estimating software, digital takeoff, construction management software, drywall construction accounting software, managed IT services and mobile apps. The single Oracle database solution is made specifically for every commercial, residential, high rise and industrial scenario.