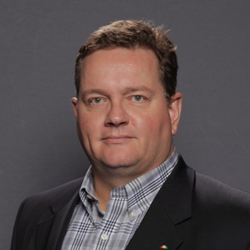 Chicago, Illinois (PRWEB) January 13, 2015
Jan. 13, 2014 – Arroweye Solutions, the only digital on-demand payment technology firm, has named Reiner Vanooteghem vice president of market development for the financial services industry.
Vanooteghem has extensive EMV experience in both U.S. and international markets, as well as sales and marketing development in the financial services and prepaid card industries. He has specialized in the manufacturing, personalization, packaging, and distribution of prepaid cards working with a variety of industry players over the past decade.
"With his deep payments and financial services experience, Reiner will play a key role in developing new debit and credit card solutions for among existing and new partners," said Render Dahiya, Arroweye Solutions CEO. "We're thrilled to bring his expertise and industry relationships to the Arroweye team."
In his new role, Vanooteghem will be working with banks and credit unions to leverage Arroweye's patented digital On-Demand process to deliver the fastest personalized credit, debit and prepaid cards in the industry.
"I am thrilled to be part of the Arroweye team," Vanooteghem said. "This is an exciting time to be part of the payments industry, and I plan to use my experience to help Arroweye maintain existing relationships and develop new, lasting partnerships."
# # #
About Arroweye
Arroweye is a leading, single-source provider of innovative card marketing and production solutions for the financial service, prepaid and retail industries. The company's digital on-demand technology creates a more efficient and cost-effective model for card marketers and issuers, giving them a highly customizable solution to increase their program's speed to market, adoption rates and profitability. Founded in 2000, Arroweye offers the first fully-digital card solution approved by Visa, MasterCard, American Express and Discover and continues to partner with some of the largest prepaid, credit/debit card programs in the financial and card services industries. For more information, visit http://www.arroweye.com.