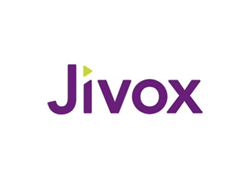 San Francisco, CA (PRWEB) January 12, 2015
Jumpstart Automotive Group, an expert automotive marketing and advertising company today announced its partnership with Jivox, the leading data-driven dynamic ad platform. Jumpstart will use Jivox IQ to build and deliver ads that will run across its portfolio of well-known automotive sites (U.S. News Best Cars, Car & Driver, J.D. Power Autos, NADAguides, and Autobytel).
"As we continue to create innovative cross-platform media, Jivox allows us to deliver solutions that are not only efficient, but also help our clients create highly personalized advertising experiences. Working with Jivox was really an obvious choice for us—they provide a fast, reliable platform and they have experience working with automotive clients," said Jumpstart Creative Director, Shawn Poe.
On December 17, 2014 Jumpstart launched its first-ever Jivox-produced IAB Rising Star Sidekick unit, advertising the 2015 Chevrolet Malibu, which ran across its portfolio of sites. "Using the Jivox platform enabled us to respond quickly to Chevy's request and produce an engaging, high-impact unit in a condensed timeframe," explained Poe.
Rick Kleczkowski, Chief Operating Officer at Jivox, added, "Jumpstart's deep experience in automotive digital publishing gives them a unique ability to help advertisers craft high-performing, data-driven creative that gets auto shoppers closer to purchase. This is an industry-forward strategy for Jumpstart and Jivox is fully committed to their success in the months ahead."
About Jumpstart Automotive Group
Jumpstart Automotive Group, a division of Hearst Magazines, offers high-impact and performance-driven marketing and advertising solutions that achieve optimum results. Jumpstart is an industry thought leader known for its True Market Impact™ brand reports and in-depth shopping trend insights. Exclusively representing automotive digital publishers, Jumpstart reaches consumers at all stages of consideration and provides in-market scale. Connect with Jumpstart. JumpstartAuto.com
Twitter Facebook LinkedIn
Jumpstart is: Car and Driver, Autobytel, LeftLane, NADAguides, CarGurus, U.S. News Best Cars, J.D. Power Autos, and CarSoup
About Jivox
Jivox enables the world's top advertisers and agencies to deliver personalized advertising across all screens. The company's flagship product, Jivox IQ, is the leading data-driven dynamic ad platform. Its unique architecture enables customers to develop and serve data-driven dynamic ads in a wide variety of formats, including mobile, interactive, expanding, video, native and much more. Several hundred media companies and agencies today use Jivox for their most demanding creative campaigns, including College Humor, Everyday Health, Federated Media, FUOR Digital, Havas, Hearst Men's Group and Hearst Newspaper Group, Interactive One, Martini Media, Razorfish, Sun Times Media, Universal McCann, Videology and Wieden+Kennedy. Stop by our Ad Gallery at http://www.jivox.com to see our ads at work.