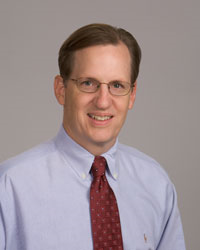 Greensboro, NC (PRWEB) January 09, 2015
Greensboro, NC residents seeking treatment for receding gums are now invited to visit local periodontist, Dr. James Tanner for the Chao Pinhole Surgical Technique (PST™), a new alternative to gum grafting. Dr. Tanner recently joined the small number of professionals who are certified to offer this minimally invasive procedure. With PST™, Dr. Tanner can correct gum recession while minimizing the risk of complications after the procedure, such as pain and infection.
Rather than relocating healthy gum tissue, Dr. Tanner reverses the effects of recession by restoring the receding tissue to a more natural position. To do this, Dr. Tanner makes a small incision in the tissue and uses a specialized tool to reach through the pinhole incision; using this tool, Dr. Tanner carefully loosens the gum tissue until it can be pulled up or down to cover more of the exposed teeth. This approach allows Dr. Tanner to correct widespread recession in as little as one session, minimizing the trips that patients must make to visit their periodontist in Greensboro. As a minimally invasive procedure, PST™ offers a low risk of infections, bleeding, discomfort or delayed healing. Many people return to regular activities within a day of the procedure.
PST™ and other gum recession treatments offer patients various health benefits. Gum recession can leave teeth exposed to infection, and the loss of supporting gum tissue can result in increased tooth mobility. Cosmetically, recession can cause the appearance of long teeth and an unbalanced smile. PST™ addresses all of these issues. Dr. Tanner's patients also benefit from seeking gum recession treatment because they can learn whether the recession is associated with other oral health problems. Receding gums can be an early symptom of periodontal disease, or can occur because of tooth clenching, poor oral hygiene, harsh brushing techniques or bite misalignment. Patients who put off seeking treatment for gum recession may face unnecessary health complications associated with the underlying cause of the condition.
Dr. Tanner encourages patients to watch for visual signs of receding gums, such as changes in gum pocket depth or apparent tooth length. Tooth sensitivity or looseness can also be a sign of recession. People who notice these oral health changes are encouraged to visit Greensboro periodontist, Dr. Tanner as soon as possible. Patients can schedule a consultation with Dr. Tanner by calling his office or visiting his website.
About the Doctor
Dr. James H. Tanner is a board-certified periodontist offering personalized dental care for patients in Greensboro, NC. Dr. Tanner has extensive education and earned his Bachelor's degree in Biology and Chemistry from Bucknell University. He then obtained his DDS from the Ohio State University. He went on to obtain his certificate in Periodontics and Master's degree from the University of North Carolina at Chapel Hill. He is also an adjunct assistant professor for the Department of Periodontics at UNC. Dr. Tanner and his staff strive to treat every patient with kindness, and give them the individual attention and care they deserve. To learn more about Dr. Tanner and the dental services he provides, please visit his website at http://www.triadhealthygums.com or call (336) 545-9084.