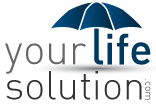 (PRWEB) January 12, 2015
YourLifeSolution.com, a Clearwater-based service which allows consumers to instantly quote life insurance online, has today published the best life insurance rates based on different scenarios for permanent life insurance.
The service has chosen to do this in an effort to help consumers see just how low permanent life insurance rates have become in recent history even on those who are considered 'impaired risk'. "Far more people, even those with significant health conditions are insurable today than ever before. Permanent life insurance is a win-win situation because we all die at some point and the rates are guaranteed for life so there are no surprises," said Eric Smith, the founder and independent life insurance agent of YourLifeSolution.com.
$100,000 of permanent life insurance on the following prospects would cost approximately this much on the following applicants:
40 year-old woman with severe diabetes = $105.40 per month
30 year-old man who is completely healthy = $36.40 per month
40 year-old man who is 100 pounds overweight = $62.03 per month
80 year-old woman in ideal health = $415.30 per month
YourLifeSolution.com encourages everyone to view their own life insurance rates within the quote tool on the front page of the service's site. Consumers can also get instant life insurance policy quotes by phone at 888.374.2764.