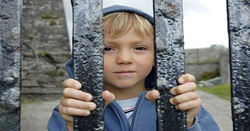 Canadian efforts against bullying are worth commending, the Canadian government and activists are taking serious steps to curb all sorts of bullying all over the nation.
London, UK (PRWEB) January 14, 2015
For several reasons, it seems like Canada is in the spotlight when it comes to bullying, cyberbullying and teenage suicide stories. In a series of articles in the spotlight today, NoBullying examines the status of Bullying in Canada.
Bullying in Canada is defined the same way it is defined anywhere else in the world and with these definitions, Canada has seen a rise in bullying stories in the media in the past few years.
The Canadian Council on Learning separates bullying into four categories which are Physical, Relational, Verbal and Electronic bullying which is another term for cyber bullying in Canada.
According to this article published by CBC Canada in May 2014, it seems like Canadian Justice Minister Peter MacKay supports the fight against cyber bullying and has proposed a bill to help law enforcement officers in tracking and catching cyber bullies. Under this Canadian Law, offenders could spend up to five years in prison if convicted of cyberbullying. The law was originally designed to protect children from predators and fell under the child-porn prevention category, but in 2013 was expanded to include more types of cyber bullying.
According to recent bullying statistics in Canada, nearly 40 percent of adult males and 30 percent of adult females report bullying experiences while they were school children. It is also worth noting that, among 35 countries worldwide, Canada ranks ninth for 13-year-old children who have reported being bullied.
As for local Canadian provinces, there seems to be more firm actions taken against all types of bullying. Ontario, for an example, passed a number of legal changes associated with bullying in the Ontario Education Act. The Province of Quebec added to the baseline of the Education Act and also passed the Act Respecting Private Education. This Province law also defines bullying as well as cyber bullying, and puts an emphasis on the use of social media to create harm.
What is worth noting is the fact that Nova Scotia made a point to get parents involved by making them the responsible party for any actions by their children when the perpetrator is under the age of 18.
With these anti bullying laws in Canada in order and an active community working on educating its members on the importance of tolerance and kindness, NoBullying feels the need to praise Canadian anti bullying measures while reaffirming the need for more education and less unkindness worldwide.
Ciaran Connolly, Co Founder of NoBullying says "Canadian efforts against bullying are worth commending, the Canadian government and activists are taking serious steps to curb all sorts of bullying all over the nation."
He added that parents and teachers should make a point to educate the younger generations about the sad outcome of neglecting online safety and photos safety. According to Connolly, it is quite imperative to press for more firm laws condemning all acts of bullying and harassment.
NoBullying.com features many pages dedicated to parents, teens, teachers, health professionals as well as posts related to cyber safety and the latest news about law making concerning curbing Bullying worldwide as well as inspirational Bullying Poems and famous Bullying Quotes.
The website regularly updates its bullying statistics and cyber bullying statistics as it is essential to understand how widespread the bullying epidemic is. It also regularly runs cyber bullying surveys and questionnaires to get recent updated statistics on everything related to cyberbullying.
He also added that anyone suffering from bullying in any form or way can always find advice and help on the NoBullying website – but if anyone is suffering from severe bullying or cyber bullying, the best thing is to talk to someone locally – a parent, teacher or local organization that has been set up to help with specialized councilors to deal with this topic.