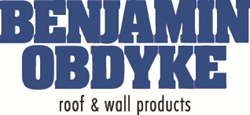 Old Hickory, TN (PRWEB) January 13, 2015
PGI and Benjamin Obdyke Incorporated have entered into a private label agreement. As part of the agreement, PGI will distribute the premium drainable housewrap under the TYPAR HOUSEWRAP DW brand. By incorporating patented HydroGap technology into the product and as a part of TYPAR's Weather Protection System, the TYPAR HOUSEWRAP DW meets or exceeds the codes for active drainage management as defined under AC 38. The product will be available through existing PGI/Typar distributors across the nation.
The product is the second joint project for Benjamin Obdyke and PGI. The two companies also jointly market a rainscreen product under the Home Slicker PLUS TYPAR brand.
TYPAR HOUSEWRAP DW will be showcased at the International Builders' Show on January 20-22 and will be available on March 1.