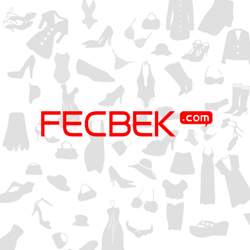 Come on and join us,it's time to show your beaty and love!
(PRWEB) January 16, 2015
Fecbek.com has recently announced its Free Order Activity. Anyone who places an order on Fecbek.com from Jan. 12 to Feb. 14 will have the chance to get his or her order gratis.
"We are holding this activity to appreciate our customers and to wish them a good time on Valentine's Day. As long as you participate in our activity, you will have the chance to get your order gratis," the spokesman says.
The spokesman added that there are some courses of action required to participate in this campaign. They are as follows:
Customers need to log in at https://www.facebook.com/fecbekofficial, place an order and then post to their Facebook page. What should the post be about? Customers can describe their order details and share their shopping experience at Fecbek.com, they can share photos of friends or loved ones and tell a romantic or fun story, or customers can share something else about Fecbek.
"And finally, there must be a link about Fecbek's website or Facebook in your post. Make sure to mail screenshots of your post to fecbek.social(at)gmail(dot)com," the salesman says.
After the activity, the company will select some lucky customers to win prizes. There will be three free orders for the most creative customers. The first, second and third prizes will be selected randomly. This means that three people will win a grand prize; five people will win a first place prize of a $30 gift card; 10 people will win a second place prize of a $20 gift card; and 20 people will win a third place prize of a $10 gift cards.
"Come on and join us; it's time to show your beauty and love," the spokesman says. To find out more, please visit http://www.fecbek.com.
About Feckbek.com
Feecbek.com is a leading online retail and wholesale store specializing in selling clothing, shoes, bags, wedding and occasion dresses, cosplay, costumes and beauty products. With a wide selection of products at a low price, the company has been universally recognized for honesty, high efficiency and thoughtful services; it has built a long-term relationship with many customers.
For more information, please visit http://www.fecbek.com/.