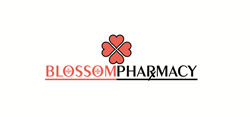 "The ability to offer pharmacy services to our patients will afford us the opportunity to engage in patient relationships on an even deeper level by further educating them on the importance of adhering to their medication regiment."
Birmingham, Ala. (PRWEB) January 15, 2015
PharmaPoint is pleased to announce that Blossom Pharmacy will open in Texas Gulf Coast Medical Group (TGCMG) today. Located in Webster, Texas, TGCMG is a multi-specialty group including family practice, internal medicine, pediatrics, endocrinology, podiatry and gastroenterology.
TGCMG prides itself in offering patients the best and most up-to-date options when it comes to care. Touted as the first practice in Houston to offer virtual doctor's office visits, a secure online patient portal also allows patients to access health forms, pay for services and ask questions of doctors.
"Our team is committed to providing quality healthcare to our community with compassion and integrity," said Dr. Dennis Tang, President of Texas Gulf Coast Medical Group. "The ability to offer pharmacy services to our patients will afford us the opportunity to engage in patient relationships on an even deeper level by further educating them on the importance of adhering to their medication regiment."
TGCMG was formed in 1996 when three groups of physicians joined together with the goal of providing quality healthcare to the community. In January 2007, the three locations merged into a new, conveniently located and state of the art medical office building.
"Texas Gulf Coast Medical Group is a healthcare organization on the cutting edge of industry offerings that improve patient care across the board," said Paul Albano, Senior Vice President of Pharmacy Operations. "Our pharmacy team will work closely with the medical staff to monitor and improve adherence to their patients' treatment plans."
In addition to serving TGCMG patients, future plans are for the pharmacy to also serve patients of the new Bay Area Regional Medical Center, opened in July 2014. The hospital is located next door to TGCMG.
"We are looking forward to working with Blossom Pharmacy to offer pharmacy services to our patients," said Dr. Michael Lyons, CEO of Bay Area Regional Medical Center. "The added benefit of bedside delivery and consultation at discharge, medication adherence and reconciliation programs, and addition of a pharmacist as an integral member of the hospital care team, reinforces our mission of providing the best quality care to our patients."
Blossom Pharmacy is located on the first floor at 250 Blossom Street, Suite 105, Webster, Texas, 77598.
About PharmaPoint
PharmaPoint is an innovative pharmacy management and technology company, providing best-of-class solutions for hospitals, health systems and physician groups. PharmaPoint is focused on completing the care continuum, thereby improving patient health and satisfaction, reducing healthcare costs and providing a source of ancillary income. Recognized as one of the most innovative, inspiring and fastest growing private companies for 2013 and 2014 by Inc. magazine, PharmaPoint is currently managing pharmacies across the United States. PharmaPoint is headquartered in Birmingham, Alabama. For more information about our company, you can visit http://www.pharmapointrx.com.