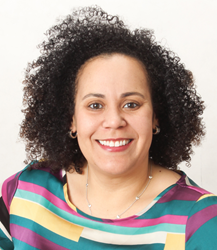 (PRWEB) January 14, 2015
M3 Global Research (research.m3.com), a part of the M3 Group, and a market leader with the first ISO-certified Healthcare Professional Research Panel in US and Europe, announced key hires in the US and UK today.
"M3 is excited to start off the New Year with many new hires in the business development and account management teams, to better serve our clients," comments President of Market Research, Americas, Roni DasGupta. "We have top-industry talent joining our team this year and we look forward to seeing our team continue to grow."
US Hires:
Amber Esco brings more than 20 years' market research experience to her new role as Vice President of Sales. Most recently, Amber served as the Vice President of Business Development, leading the US sales team at Lightspeed All Global Research. Prior to that she was an Executive Vice President at Schlesinger Associates, where she was responsible for the development and management of senior staff in business development, account management, direct selling, strategic planning and PR roles. Additionally, Amber is the current Chair of the Board of Pharmaceutical Marketing Research Group (PMRG).
Jeff Gaglio is a senior business development professional with more than 18 years' industry experience. Jeff joins M3, having most recently worked at Nielsen, where he held positions on both their sample and full-service teams.
Christine Lazauskas has more than six years of account and business development experience. Christine joins the M3 team from CINT where she held the position of Director, Client Development.
Stephanie Welles has more than seven years of market research and account management experience. Stephanie joins the M3 team from Schlesinger Associates, where she most recently held the position of Associate Facility Director.
Jackie Prinder has more than six years of market research and account management experience. Jackie joins the M3 team from All Global, where she held the position of Account Manager.
In addition, there are four new additions to our bidding and project management teams.
London Hires:
Julien Munsch brings more than five years' global account management experience and three years' project management experience. Julian joins M3 from a leading healthcare data collection and research agency.
Lorena Montero brings more than three years in the market research industry and has experience managing both quantitative and qualitative projects. Lorena joins the M3 team from Adelphi Spain and, most recently, Psyma International US.
About M3 Group
The M3 Group operates in the US, Asia, and Europe with more than 2.5 million physician members globally via its physician websites such as http://www.m3.com, http://www.mdlinx.com, research.m3.com, http://www.doctors.net.uk and http://www.medigate.net. M3 Inc. is a publicly traded company on the Tokyo Stock Exchange (jp:2413) with subsidiaries in major markets including US, UK, Japan, S. Korea, and China. M3 Group provides services to healthcare and the life science industry. In addition to market research, these services include medical education, ethical drug promotion, clinical development, job recruitment, and clinic appointment services. M3 has offices in Tokyo, Rochester, NY, San Mateo, CA, Washington, D.C., Fort Washington, PA, Oxford, London, Beijing, and Seoul.