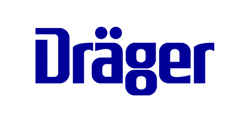 This relationship enables us to offer comprehensive clinical assistance that is unparalleled in the industry.
TELFORD, Pa. (PRWEB) January 20, 2015
Draeger Medical, Inc. today announced it has extended its exclusive agreement with Intensive Care On-line Network (ICON) to provide clinical and educational support to users of Draeger neonatal care equipment, including incubators, neonatal transport systems, infant warming systems and handheld jaundice meters. ICON has supported Draeger's respiratory care customers in the U.S., Canada and the UK since September 2001.
ICON uses telephone and broadband technology to connect Draeger customers to its Critical Care Resource Center where ICON clinicians are certified and trained in the use of Draeger devices. They are available 24 hours a day/seven days a week to answer questions about the equipment, assist in troubleshooting alarms and help guide intensive care unit (ICU) staff through critical issues. Draeger customers can even contact ICON clinicians via live video, enabling uni- or bidirectional visual and audio interaction between ICU staff and the support team.
ICON provides Draeger customers with a support system and resource center that can enhance patient safety by helping to reduce the number of errors that can occur in the ICU and NICU. Draeger is the only company among its competitors to offer this level of consultation.
"For over a decade, ICON has provided exceptional support and added value to our customers and we are pleased to extend our partnership with the company," said Ed Coombs, MA, RRT-NPS, ACCS, FAARC, Director of Marketing for Intensive Care & Neonatal Care, Draeger Medical, Inc. "This relationship enables us to offer comprehensive clinical assistance that is unparalleled in the industry."
ICON is staffed with a multi-professional group, including intensive care physicians, pulmonologists, critical care nurses, respiratory care practitioners, critical care pharmacists, registered dieticians and information technology specialists. Draeger customers can receive around-the-clock support from ICON clinicians while continuing to manage patients at the bedside.
"Delivering support in the context of an issue optimizes the ability to get at the root of a particular problem," said Penny Andrews, RN, BSN, Chief Operations Officer for ICON. "This provides the ICON support team with valuable real-time information to better assist customers and increases the potential for rapid resolution. Our staff has full access to all Draeger equipment during calls to reproduce the customer event, enabling them to both solve the issue and increase product knowledge to enhance the customer's experience."
ICON also offers online support through the "members only" section of its website. Subscribers have access to online clinical documents and case studies, as well as educational web conferences, symposiums with continuing education units, and respiratory care and neonatal care modules for respiratory care practitioners and registered nurses.
Draeger. Technology for Life®
Draeger is an international leader in the fields of medical and safety technology. Our products protect, support and save lives. Founded in 1889, in 2013 Draeger generated revenues of around EUR 2.37 billion. The Draeger Group is currently present in more than 190 countries and has about 13,500 employees worldwide. Please visit http://www.draeger.com for more information.